Entrez dans le monde d'Isaac Rebirth Afterbirth!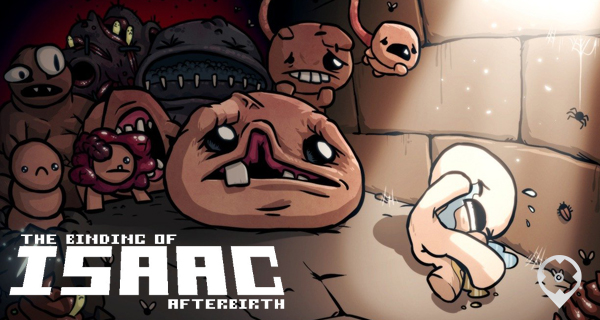 Préparez-vous pour Afterbirth! Ce nouveau DLC pour The Binding of Isaac est sortie le 30 octobre! Une fois de plus vous pourrez jouer le personnage d'Isaac et traverser les profondeurs du sous-sol pour échapper à sa mère qui veut son sacrifier son fils, Isaac, pour prouver sa foi à Dieu. Pendant votre voyage de pièce en pièce, vous rencontrerez d'étranges ennemis et aiderez Isaac à surmonter ces épreuves ainsi que ses plus grandes craintes.
Gameplay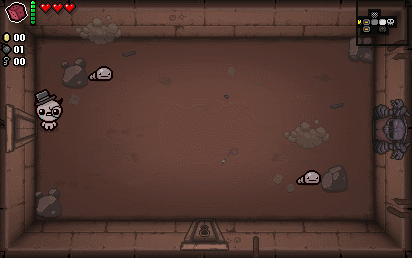 The Binding of Isaac Rebirth Afterbirth est un jeu de genre RPG/Action qui se déroule dans des chambres générées aléatoirement avec un mélange d'éléments de style rogue. Collecter des trésors et découvrez des chambres secrètes cachées. Frayez-vous un chemin à travers d'étranges créatures en évitant de vous faire tuer!
Nouvelles fonctionnalités
Cette expansion massive va certainement vous donner 100 à 200 heures supplémentaires de jeu avec tout son nouveau contenu! Faites de la place pour toutes ces nouveaux objets,  cartes, pilules, bombes et coffres qui seront disponibles – il y aura environ 120 nouveaux éléments. Changer votre façon de jouer à ce jeu avec le nouveau mode appelé Greed qui met l'accent sur les risques et les récompenses et 10 nouveaux défis bien difficiles. Un nouveau chapitre fait son apparition avec de nouveaux boss. Pendant votre progression vous rencontrerez des ennemis habituels mais aussi des nouveaux. Explorez tout le jeu et débloquer toutes les fins possibles.
Découvrez plus de 1000 nouveaux modèles de salles. En outre, vous rencontrez des pièces irrégulières tout au long du jeu, certaines auront une forme en « L » entre autre et d'autres nouveaux types de pièces comme les salles de trappes, les chambres doubles avec des trésors et des placards ultra rares. Vous pourrez tous les jours avoirs les news officielles et les classements des joueurs en ligne. Vous pourrez apprécier la coopération et les nouvelles transformations d'Isaac. Une mise à jour du système des combos vous donnera des possibilités infinies et le jeu mettra également en vedette une bande sonore retravaillée. Un nouveau personnage jouable sera disponible: Lilith, la mère du mal.
Avec toutes les nouveautés qui viennent avec Afterbirth, vous en aurez pour des heures de plaisir à jouer, ce qui ajoute une énorme durée de vie à un jeu déjà très complet. En plus une mise à jour gratuite sera également disponible (mais seulement pour les personnes qui possèdent Wrath of the Lamb). Vous pouvez aussi vous attendre à beaucoup de corrections de bugs, des personnages remodeler et bien d'autres choses!