La bande son vinyle incluse dans l'Édition Limitée de Far Cry 5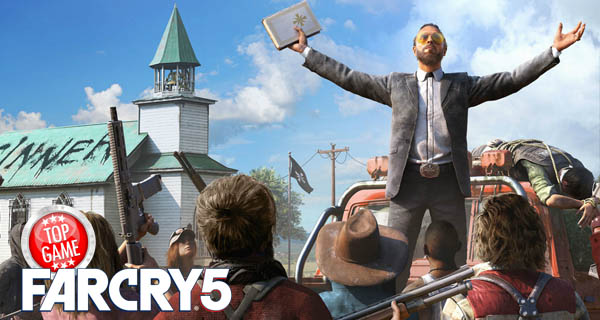 Ubisoft l'a refait et cette fois avec l'Édition Limitée de Far Cry 5. Cette édition ne sortira qu'à 4000 exemplaires dans le monde, c'est donc quelque chose à surveiller avec attention !
---
---
L'Édition Limitée comprend le jeu de base et un vinyle avec la bande son du jeu. Ceci a été rendu possible grâce à Mondo qui était aussi à l'origine du vinyle Contra ainsi que du coffret de The Last of Us. Elle est appelée « Far Cry 5 X Mondo Edition ». Elle est disponible pour 100$ et peut être commandée dès maintenant.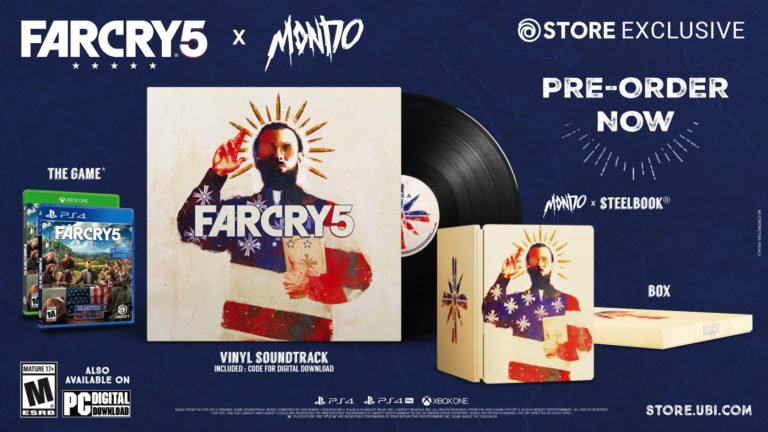 Elle s'accompagne d'un coffret en acier avec une belle illustration du méchant du jeu. Elle est dessinée par Jay Shaw, le directeur créatif de Mondo. En plus du jeu de base et de la copie vinyle de la bande son, ceux qui l'achètent obtiendront aussi une version numérique via un code. Des cosmétiques spéciaux dans le jeu ainsi que des items consommables sont inclus dans le Pack Doomsday Pepper et dans le Pack Chaos.
Cette sortie aura lieu en même temps que le jeu qui sera lancé officiellement le 27 mars pour PC, PlayStation 4 et Xbox One.