Que contient l'Édition Barbare Conan Exiles ?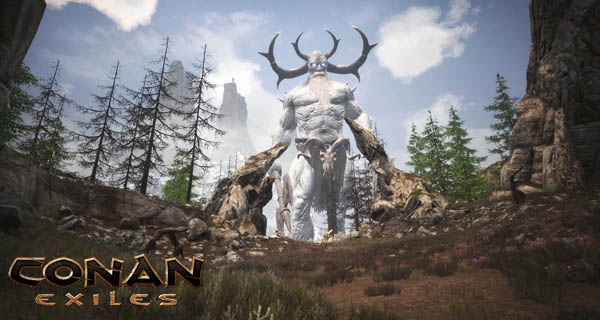 Conan Exiles de Funcom va bientôt faire honneur à nos plates-formes de jeu et nous devons savoir ce que Conan Exiles Barbarian Edition comprend.
Cette Édition Barbarian peut être trouvée sur Steam et elle est remplie à ras bord de goodies ! Bien sûr, le jeu de base Conan Exiles complet est inclus. Un Comic Book Numérique Conan Exiles est également inclus, sous forme d'une bande dessinée de 16 pages qui est « faite sur mesure et en couleur entièrement numérique ». Une autre bande dessinée disponible est « Conan the Avenger » qui comprendra six épisodes.
---
---
Édition Barbare Conan Exiles
En outre, un e-book de 496 pages intitulé « The Coming of Conan » fait partie de l'ensemble. Le livre numérique du jeu de rôle de base Modiphius Conan est ajouté, c'est un beau livre numérique du RPG de 368 pages. Un livre d'illustration numérique Conan Exiles fait également partie de l'ensemble.
Les bandes-son du jeu : Age of Conan, Rise of the Godslayer et Conan Exiles seront incluses ainsi que quelques objets du jeu et un t-shirt.
Notez que toutes les inclusions à l'exception du t-shirt sont disponibles numériquement. Le t-shirt sera expédié à partir de ce mois.
Conan Exiles sera lancé le 8 mai sur PC, PlayStation 4 et Xbox One.