Robert the Bruce mènera l'Écosse dans Civilization 6 Rise and Fall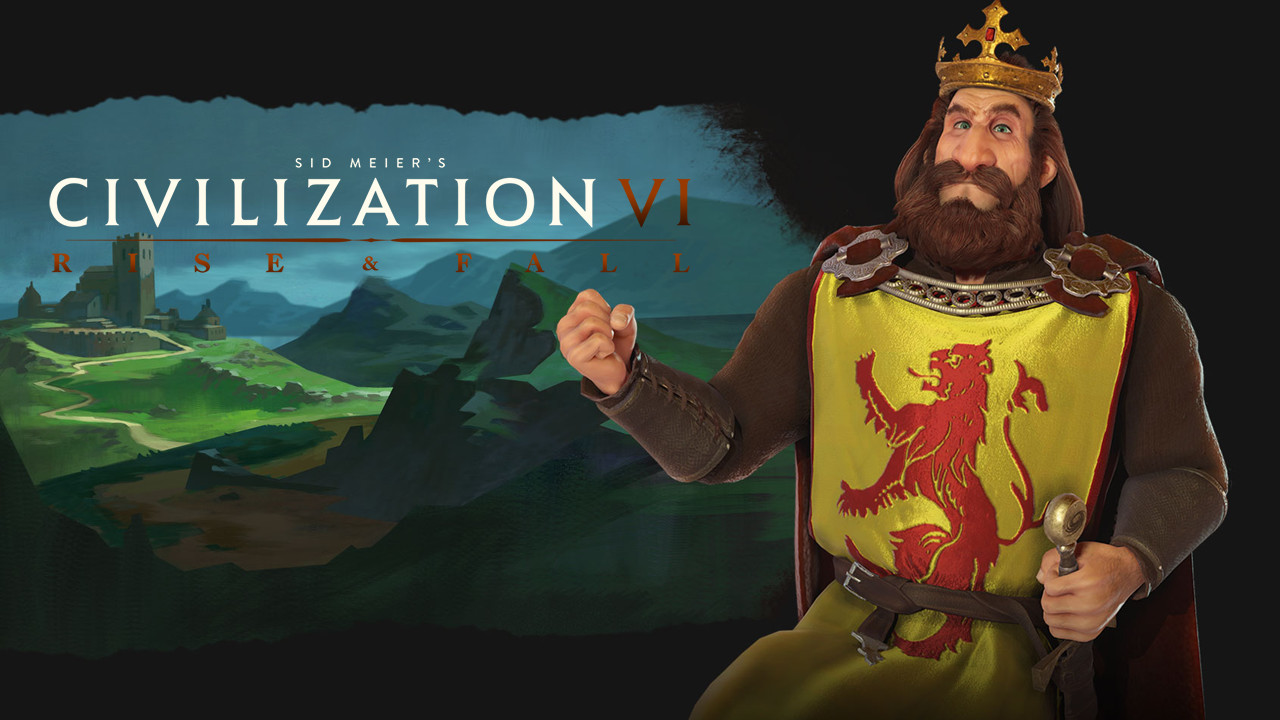 Robert the Bruce dirigera l'Écosse et son armée en tartan dans la prochaine extension, Civilization 6 Rise and Fall. L'annonce a été faite sur le site web officiel du jeu, en présentant un trailer « premier aperçu » du guerrier écossais et de son empire.
---
En tant que l'un des plus célèbres guerriers de sa génération, Robert a gouverné l'Écosse durant la Première Guerre de l'Indépendance de l'Écosse contre l'Angleterre, rétablissant l'indépendance du pays. Il est aujourd'hui vénéré comme un héros national.
Dans Rise and Fall, l'unique talent de leader de Robert est « Bannockburn », nommé d'après la bataille historique pour l'indépendance. Une fois que la « Défense Tactique » civile a été dressée, Robert peut déclarer une « Guerre de Libération » où les mouvements d'unités et la production des villes sont boostées pendant les premiers temps de la guerre.
L'unique compétence de la civilisation, « Édification de l'Écosse » amène dans des villes heureuses et joyeuses un bonus en science et en production. Chaque « Campus » et « Zone Industrielle » ajoutent également des points respectivement à « Grand Scientifique » et « Grand Ingénieur ».
Le « Highlander », l'unité unique de l'Écosse, remplace le « Ranger » et reçoit des bonus de force lorsqu'il combat sur des collines ou en forêts. Le « Parcours de Golf », l'unique amélioration de la civilisation, procure une commodité et de l'or. Il engendre aussi de la culture quand il est près d'un « centre Ville », et même encore plus de culture quand il se trouve près d'un « District de Divertissement ».
Vous ferez entrer l'Écosse dans la grandeur avec la sortie de Civilization 6 Rise and Fall le 8 février sur PC.