EA Play 2017 : Tous les jeux et les trailers EA que vous ne devriez pas manquer !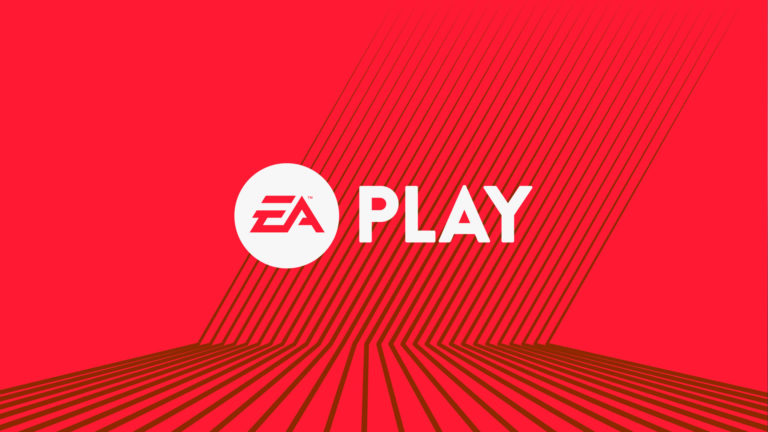 Le E3 a débuté avec le EA Play 2017 qui a eu lieu le 10 juin 2017, et il y a tant de choses en magasin pour nous dans les prochains mois ! Aujourd'hui nous vous apportons toutes les annonces et les détails importants, ainsi que les bandes-annonces, de tous les jeux présentés durant l'evenement. Nous en avons fait la liste plus bas !
Nouvelle franchise de Bioware – Anthem
Une nouvelle franchise appelée Anthem a été annoncée, et sa sortie est prévue pour l'automne 2018 sur PC, PlayStation 4, et Xbox One. Anthem est un jeu de science-fiction situé dans un environnement en monde ouvert. Les joueurs ont le rôle d'un « Freelancer » muni d'un Javelin (exosquelettes customisables) que vous pouvez équiper avec du matériel supplémentaire que vous pouvez fabriquer ou acquérir. Jusqu'à quatre joueurs peuvent coopérer pour compléter des missions en équipe. Le gameplay du jeu a été révélé lors de la Conférence E3 de Microsoft d'aujourd'hui.
---
Star Wars Battlefront 2
Voici quelques nouvelles de Star Wars Battlefront 2 :
Il n'y aura pas de season pass pour Star Wars Battlefront 2. À la place, il y aura des DLC de thème libre qui seront publiés en « seasons ». Le premier est prévu en décembre de cette année.
Bien qu'il n'y aura aucun DLC payant, EA a confirmé qu'il y aura des microtransactions.
15 minutes de son impressionnant gameplay ont été révélées :
Star Wars Battlefront 2 a une campagne joueur solo.
---
Nouveau jeu coopératif – A Way Out
A Way Out est un jeu d'action et d'aventure purement coopératif des créateurs de Brothers : A Tale of Two Sons. Il raconte l'histoire de deux condamnés en fuite après s'être échappés de prison.
---
Need for Speed Payback
Comme annoncé récemment, Need for Speed Payback sortira le 10 novembre sur PC, PlayStation 4, et Xbox One. Le jeu ressemble beaucoup aux films Fast and Furious, comme on peut le voir sur la présentation du gameplay.
Need for Speed Payback vous permettra de contrôler trois différents personnages qui s'unissent contre un cartel criminel.
---
Battlefield 1
Battlefield 1 est toujours l'un des principaux jeux de EA, et il devrait le rester un bon moment ! Ce jeu de tir de la 1ère Guerre Mondiale doit recevoir du nouveau contenu à partir de ce mois. EA prépare aussi la sortie de mises à jour régulières pour les joueurs avec Battlefield 1 Premium.
Voici les trucs géniaux en préparation pour Battlefield 1 :
Une nouvelle extension appelée Au Nom du Tsar doit sortir en septembre. Cette extension au thème russe apporte six cartes, l'Armée russe, plus le Bataillon de la Mort des Femmes. EA promet aussi qu'elle apportera une « progression importante au joueur » avec de toutes nouvelles affectations ainsi que des expériences multi-batailles qui seront organisées grâce au mode Opérations du jeu.
Le jeu recevra deux nouvelles cartes françaises nocturnes (en plus des six mentionnées au dessus) qui sont : Nivelle Nights qui sort ce mois, et Prise de Tahure qui sera lancée en juillet.
---
FIFA 18
Tout comme FIFA 17, FIFA 18 aura aussi un mode histoire appelé The Journey 2 : Hunter Returns. Il poursuivra le voyage du principal personnage de l'an dernier, Alex hunter. La star de la couverture du jeu pour cette année a aussi été révélée avec Cristiano Ronaldo. FIFA 18 sera disponible à partir du 29 septembre sur PC via Origin, PlayStation 4, et Xbox One.
---
Madden NFL 18
Cette année Madden NFL 18 comprend aussi un mode histoire appelé Longshot – une première dans la franchise. Comparable à FIFA 18, Longshot suivra la transformation d'une gloire du football partie de rien.
La sortie de Madden NFL 18 est prévue en août pour toutes les plateformes.
---
NBA Live 18
NBA Live 18 marque le retour de la franchise NBA Live. EA espère apporter quelque chose de nouveau au genre du jeu vidéo de basketball, en particulier depuis qu'il est dominé par la franchise NBA 2K. L'une des caractéristiques clés du jeu est qu'il inclut un mode similaire à un RPG appelé The One.
Dans The One, vous créez votre propre personnage, le customisez autant que vous voulez, et le regardez grandir comme le joueur de basketball que vous voulez qu'il soit.
D'autres caractéristiques du jeu comprennent le retour du mode Street Ball dans lequel vous pourrez faire équipe avec vos amis dans des matchs de rue à 5 contre 5 organisés sur de vrais terrains.
EA a aussi annoncé une démo pour NBA Live 18 en août. Toute la progression faite pendant la démo pourra être transposée dans le jeu complet à son lancement. Aucune date spécifique n'a été donnée pour sa sortie, mais EA a mentionné que ce sera en septembre de cette année.
---
Semaine gratuite EA/Origin Access
Le PDG de EA Andre Wilson a annoncé qu'il y aura un essai gratuit d'Origin Access si vous vous inscrivez avant le 19 juin. On vous demandera de payer pour un abonnement d'un mois ou d'une année. Tout ce que vous avez à faire est de souscrire et d'annuler n'importe quand pendant la période d'essai pour ne pas être débité.
Origin Access vous donne un accès exclusif à des douzaines jeux EA auxquels vous pouvez jouer sans restriction. Un abonnement à Origin Access vous donne aussi une remise de 10% sur les jeux que vous achetez via Origin.
---
Et voilà pour notre couverture du EA Play 2017 ! Restez à l'écoute pour plus de nouvelles sur le
E3 2017
! Dites-nous lesquels de ces jeux vous intriguent et pourquoi ! La section des commentaires vous attend !