Dying Light The Following: Techland confirme la date de sortie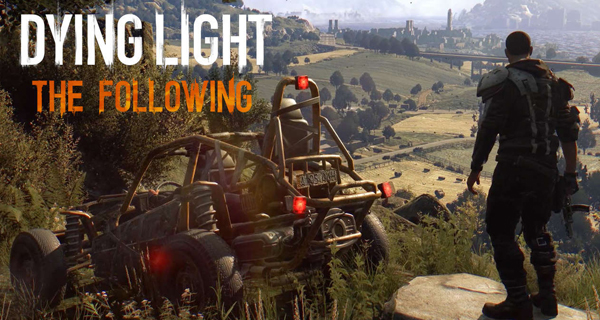 Dying Light The Following Enhanced Edition sortira aussi le même jour
Tous les fans de jeux de type Zombie Survival peuvent sortir leur calendrier. Dying Light the Following à finalement une date de sortie! L'extension sera officiellement publié le 9 Février 2016 sur Playstation 4, Xbox One et PC.
Dying Light The Following ajoute plus de 10 heures de gameplay, le DLC intègre une nouvelle carte (qui est aussi grosse que les 2 cartes du jeu de base combiné), de nouveaux véhicules, ainsi qu'une nouvelle campagne. Ceux qui ont le Season Pass de Dying Light obtiendrons The Following gratuitement en Février.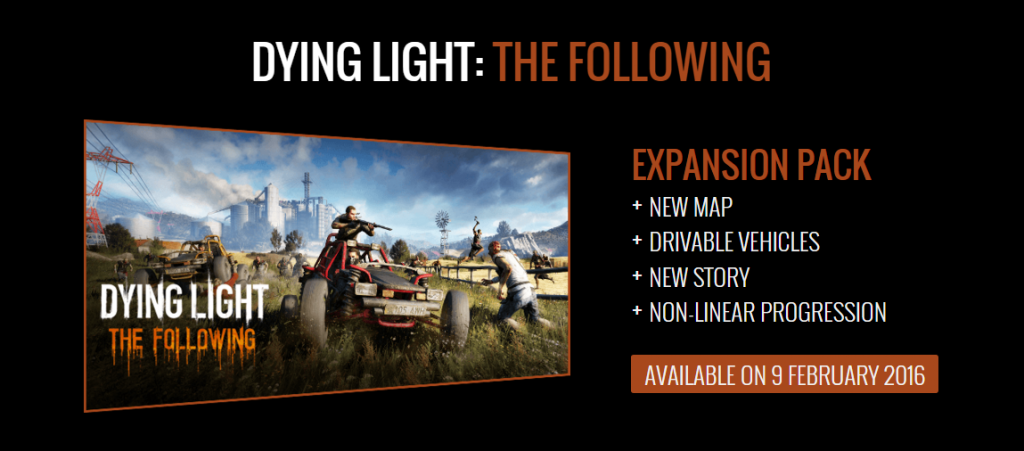 Si vous souhaitez améliorer votre expérience de
Dying Light
au niveau supérieur, une
édition Enhanced de Dying Light The Following
sera disponible le même jour.
L'édition Dying Light The Following Enhanced inclut le jeu de base (version enhanced), Dying Light The Following, le Season Pass, ainsi que toutes les prochaines mises à jour.
Liste des amméliorations:
Difficulté Nightmare ajouté
Système Legend
Système de primes
Nouveau mouvements
Nouveau comportements et attaques des ennemis
Amélioration des expressions du visage
Nouveau model de PNJ
I.A des humains & volatiles ennemis amélioré
Plus grande variété d'armes à feu
Personnalisation de l'HUD et du filtre vidéo ajouté
Audio ammélioré
Qualité du Gameplay amélioré
Amélioration de la performance
Sensation et aspect global du jeu ammélioré
Contenu de #DrinkForDLC
Les joueurs disposant déjà du jeu de base auront accès à ces améliorations gratuitement.
Si vous ne disposer pas encore de Dying Light ou de ses DLCs vous pouvez les retrouver au meilleur prix grâce à notre outil de comparaison de prix.
Que pensez vous des nouveautés à venir pour Dying Light?