Doom 4: Bethesda ne veut pas se reposer sur ses acquis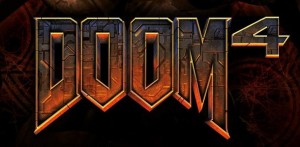 Sans contexte, la licence
Doom
est une des plus célèbre dans le monde du jeu vidéo, mais également une des plus appréciée des joueurs.
Bethesda souhaite ne mise pas sur le succès des anciens Doom pour le 4 ème opus
Bethesda
, l'éditeur de
Doom 4
 (et des anciens épisodes de la franchise) nous fait parvenir ses objectifs pour le prochain titre via l'intermédiaire de
Pete Hines
, chargé de la communication:
Nous allons prouver une fois de plus que nous sommes capables de faire de grandes choses. Le jeu sera génial.
Le challenge de
Bethesda
pour se nouveau
Doom
est de satisfaire les joueurs modernes. Toujours selon
Pete Hines
, les joueurs ne doivent pas acheter et jouer à
Doom 4
parce qu'il s'agit du nouveau jeu de la licence, mais bien pour la qualité du jeu. L'éditeur a déjà prouvé cette année qu'il était capable de faire resurgir des licences du passé, avec 
Wolfenstein: The New Order
, toujours développé par
Id Software
, et qui s'est extrêmement bien vendu. L'éditeur se félicite de ce succès qui n'était pas autant attendu.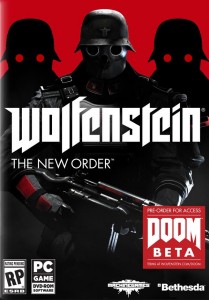 Pour ce qui est de
Doom 4
, nous n'avons pas encore de date de sortie. Nous savons juste à l'heure actuelle que le jeu sera disponible sur
Playstation 4
,
Xbox One
et  bien sûr,
PC
. Toujours selon Bethesda, un projet du jeu n'étant pas « à la hauteur des normes de qualité de l'entreprise » a été redémarré. Nous rappelons aux acquéreur de
Wolfenstein: The New Order
, qu'ils possèdent un accès à la bêta de
Doom 4
, fournie avec le jeu. Gardez cet accès bien précieusement, puisque cette bêta n'est pas encore prévue avant un bout de temps. Cependant,
Id Software
assure donner un aperçu du jeu au
QuakeCon
, la semaine prochaine chez nos amis américains, au Texas. Si vous n'avez pas encore joué au dernier
Wolfenstein
 cité plus haut, sorti il y a quelques mois maintenant, vous pouvez remédier à cela en vous le procurant au meilleur prix,
en cliquant ici
.