Le nouveau DLC de Diablo III est le pack The Rise of the Necromancer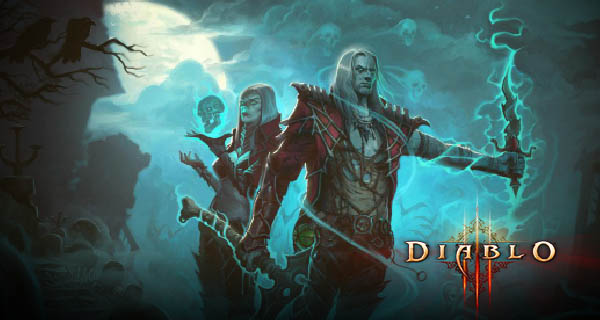 Le Blizzcon 2016 a débuté hier et durant leur cérémonie d'ouverture a été annoncé leur nouveau pack de personnage appelé The Rise of the Necromancer.
Le personnage Necromancer n'est pas vraiment un nouveau personnage mais plutôt un retour venant de Diablo II.
Les Necromancers, aussi appelé Prêtres de Rathma, sont originaires des profondes jungles du Kehjistan. Ce sont des êtres ayant le pouvoir de préserver l'équilibre de la vie et de la mort. Eux-mêmes ont le pouvoir de mort et l'une de leurs facultés est de provoquer l'explosion des corps.
Les autres talents qu'un Necromancer possède sont Bone Spear, Siphon Blood, Blood Rush, et Summon Skeleton. De plus, il se peut cette fois qu'il y ait un pendant féminin au Necromancer. Le personnage est encore à l'état d'ébauche mais Blizzard en a présenté des esquisses.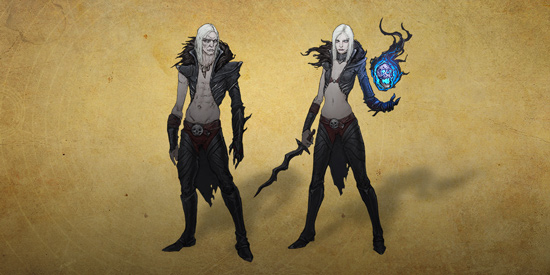 Vous devez penser que le Necromancer est à peu près semblable au WitchDoctor. En fait, le WitchDoctor a une « approche plus légère des pouvoirs surnaturels« . Le Necromancer est plus sérieux et très sombre dans sa pratique.
The Rise of the Necromancer sera disponible courant 2017 et il inclura le Necromancer en tant que personnage jouable, un animal de compagnie, un emplacement pour deux personnages supplémentaires, deux onglets de rangement supplémentaires, un tableau de portrait, une bannière, un fanion et une bannière de sceau.
Pour accéder au contenu du pack de The Rise of the Necromancer, vous devez posséder Diablo III Reaper of Souls pour PC et l'Ultimate Evil Edition pour PlayStation 4 ainsi l'Ultimate Evil Edition pour jouer sur Xbox One.
Êtes-vous emballés par l'arrivée du Necromancer dans Diablo III ? Partagez vos avis avec nous dans les commentaires ci-dessous.