Annonce des détails des extensions de Mafia III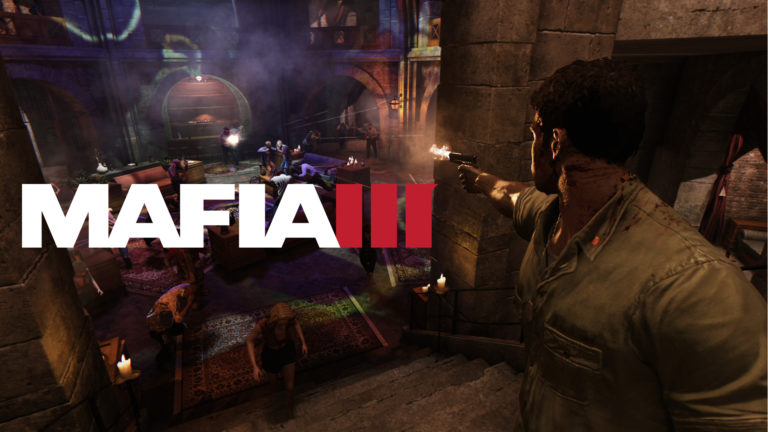 Trois extensions de Mafia III et de son l'histoire sont prévues pour cette année, dont la première en mars. Toutes trois sont des DLC payants pour Mafia 3.
---
---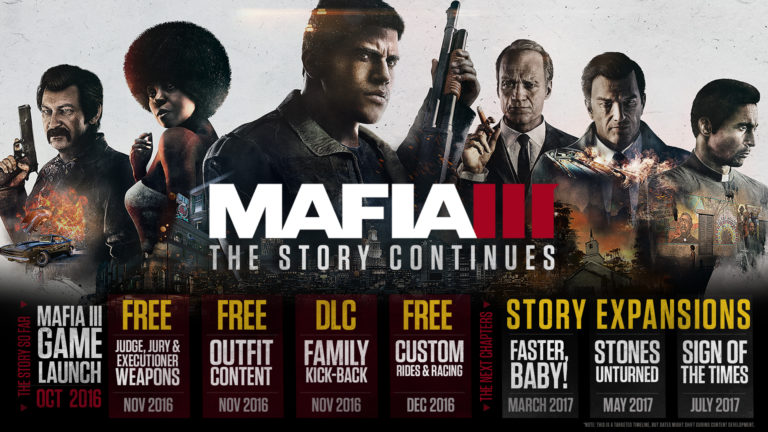 La première, appelée « Faster, Baby !« , va paraître fin mars 2017. Elle comprend « des voitures rapides, des poursuites spectaculaires, et une conduite acrobatique épique. » Cette extension montrera Lincoln rejoignant les troupes avec Roxy Laveau, dans une mission pour évincer un « shériff corrompu terrorisant les activistes des Droits Civiques dans les environs de New Bordeaux.« 
« Stones Unturned« , la seconde extension, sera publiée en mai 2017. Lincoln rejoint les troupes avec l'agent de la CIA John Donovan alors qu'ils « règlent une querelle de sang commencée dans les jungles du Vietnam en guerre. »
La troisième extension, « Signs of the Times« , sortira en juillet 2017. Le Père James fait appel à Lincoln alors que New Bordeaux est touchée par une série de meurtres rituels. Il accepte la mission de traquer la secte responsable des meurtres, ce qui l'expédie « du coeur sombre du vieux bayou à la contreculture régentée par la drogue du centre-ville.« 
Hangar 13 a toutefois mentionné que les dates de sortie pour ces extensions de Mafia III ne sont que des objectifs, et que par conséquent des changements sur celles-ci pourraient se produire.