Les détails de Dark Souls 3 The Ringed City révélés dans une publication japonaise.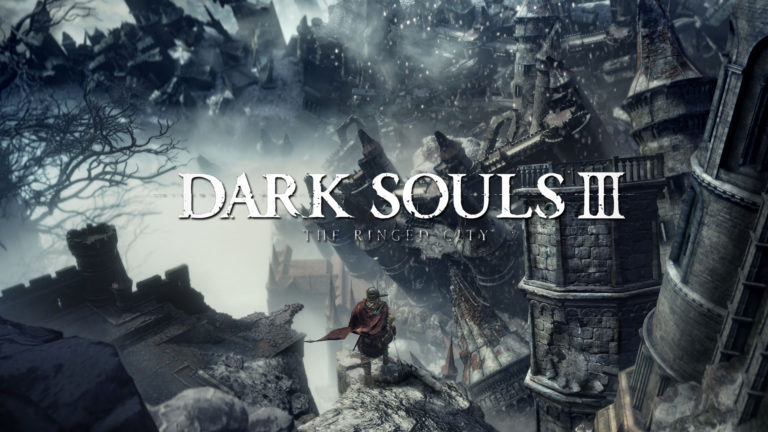 Une publication japonaise appelée Famitsu a apparemment révélé quelques détails de Dark Souls 3 The Ringed City. Certains d'eux incluent quelques éléments de l'histoire, des PNJ, des zones de recherche, des armes et de l'équipement ainsi que des ennemis. On trouve également deux captures d'écran avec des descriptions en japonais.
---
---
Un représentant de Bandai Namco a aussi confirmé sur Reddit que cette même information publiée par Famitsu sera communiquée aujourd'hui, avec les traductions anglaises des descriptions.
Toutefois, un utilisateur de Reddit a fourni des traductions sommaires, citées plus bas. Les images montrées sont les captures d'écran mentionnées plus haut. Le texte a été traduit d'après la page.
Ancienne citadelle engloutie dans les ténèbres, ayant pu surgir. Voyez ce chevalier lourdement armé. Devriez-vous croire ses paroles, il a perdu sa mémoire et est devenu vide. Continue-t-il ses voyages pour retrouver ses souvenirs ? Un géant aux habits de cendre, il lève les deux mains et invoque les cieux. Il semble qu'il appelle quelque chose au loin. Une épée faite de la forme du Chaos de Feu lui-même. c'est à la fois une épée et une Flamme. D'anciens vestiges s'accrochent à cette arme ancienne. Celle appelée le « Roi Fou » est toujours vivante et pourrait se réveiller et accorder la protection à son possesseur, s'il le désirait.
L'un des Vieux Chevaliers, appelé un « Chevalier de l'Anneau » (Chevalier à l'Anneau ?). Il semble avoir repris sa forme même si son feu était scellé par les Dieux. Un Dragon Volant au souffle de feu. Il vit dans les ténèbres, et des cristaux noirs marquent son corps et volent dans l'air. À la fin, tout sera consumé par l'obscurité. Une fille éternellement endormie sous la douceur du soleil. Elle est recouverte de mousse et tient un coquillage brisé. Son nom est Filianor, et l'on dit que son sommeil est pour le bien des autres. Des Habits de Chevalier de l'Âge des Dieux. Rarement vus sur des femmes, et seuls ceux de sang royal peuvent porter une tenue aussi superbe. Une créature semblable à un Pèlerin, avec des personnes en dessous, et au-dessus dans le ciel rouge il pourrait y avoir des anges.
La sortie de Dark Souls 3 The Ringed City est fixée au 28 mars, et il sera disponible pour PC, Xbox One, et PlayStation 4.