Destiny: Un trailer, une bêta et un pack collector !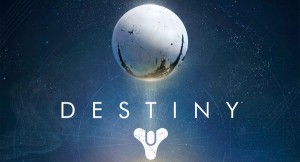 Destiny
, développé par
Bungie
(Halo), et édité par
Activision
, est un
Space Opéra
/
Fps
qui semble vouloir changer la donne de l'industrie du jeu vidéo en cette fin d'année 2014.
Un nouveau trailer, les dates de la bêta, et l'édition collector pour Destiny
L'éditeur et le studio de développement du
AAA Destiny
ont annoncé aujourd'hui les dates exactes de la phase de bêta du jeu. Celle-ci sera donc accessible à toutes les personnes l'ayant pré-commander à partir du
17 juillet 2014 sur Playstation 3 et 4, et le 23 juillet sur Xbox 360 et One
. Elle se terminera le
27 juillet
pour tout le monde. Mais ce n'est pas tout,
Activision
et
Bungie
ont également déclarer l'arrivée d'éditions collector de
Destiny
, couronnée d'un nouveau trailer. Il y aura donc 3 éditions collector:
L'édition Ghost à environ 160 €
Une autre nommée Limited Edition à 110 €
Et la Digital Guardian Edition également à 110 €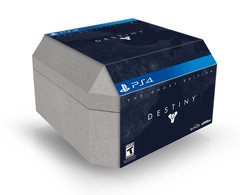 Ces versions collector du jeu comprendront:
la sacoche du Gardien remplie du manuel des armes, des cartes postales, et une carte céleste
une boîte métallique du jeu
un skin de vaisseau exclusif, accompagné d'un emblème et d'une nouvelle apparence du Ghost
le pass Extension pour profiter des deux DLC prévus après la sortie du titre.
La version
Ghost
contiendra en plus:
une figurine du Ghost (le petit appareil servant d'assistant personnel) avec des textes enregistrés par la voix de Petyr Dinklage (Tyrion Lannister dans Game Of Thrones)
des goodies
La
Digital Guardian Edition
se distinguera en incluant (comme son nom l'indique), tous les contenus en version dématérialisée. Le premier DLC:
The Dark Below
, emmènera le joueur sur la Lune. Nous n'avons pas encore de détails pour le second nommé:
House of Wolves
. Pour pouvoir profiter de ses contenus additionnels, il faudra dépenser
20 €
 pour chaque DLC, ou payer le
season-pass 35 €
. Un nouveau trailer accompagne le tout, vous pouvez le regarder ci-dessous:
Destiny
sort le
9 septembre 2014
sur
Playstation 3 et 4, Xbox 360 et One
. Selon
Bungie
, une version
PC
ne serait pas exclue, mais n'est pas d'actualité. Vous pouvez pré-commander le jeu
en cliquant ici
, pour bénéficier des meilleurs offres.