Dawn of War 3 Multijoueur sortira avec trois modes de jeu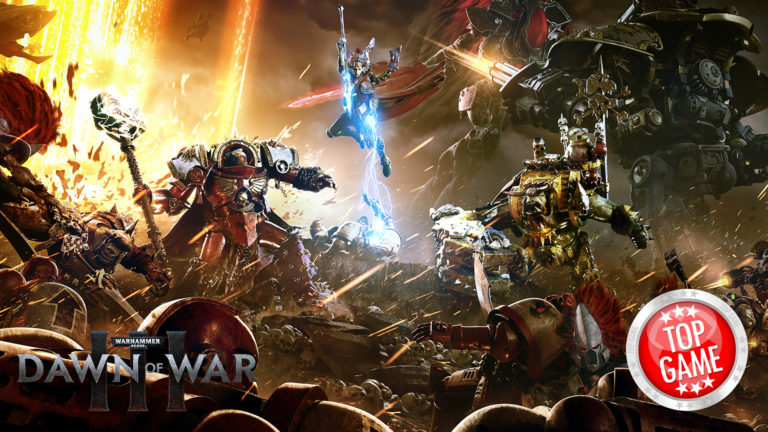 Dawn of War 3 multijoueur vous permet de choisir parmi trois modes de jeu. Dans une interview à Gamingbolt, le directeur du jeu Philippe Boulle a révélé que Dawn of War 3 multijoueur sortira avec trois modes de jeu : 1 vs 1, 2 vs 2, et 3 vs 3.
---
---
Chacun de ces modes exigera que chaque équipe affronte les autres en essayant de détruire trois structures, tout en protégeant la leur en même temps. Les structures qui doivent être protégées sont : Bouclier, Générateurs, Tourelles, et Centres d'Énergie.
« Les structures créent des points de conflit pour regrouper les équipes dans des victoires héroïques et des défaites dévastatrices au cours d'un seul match, » déclare Boulle.
Boulle a aussi ajouté qu'outre ces trois modes de jeu, les joueurs pourront profiter d'interactions entre les héros, et des quatre Phases d'Escalade introduites, le tout en multijoueur.
Au sujet des interactions, Boulle dit que « elles engendreront des micro victoires qui aideront à rendre chaque match plus mémorable. »
« Nous voulons que les joueurs célèbrent chaque fois qu'ils battent un ennemi d'élite ou un Super Walker. Même s'ils ne remportent pas le match, ils auront toujours cet instant « on l'a eu » et le droit de s'en vanter, » a-t-il ajouté.
Il a aussi dit que les Phases d'Escalade qu'ils ont ajouté introduiront différents effets à leurs rencontres multijoueurs. Voici quelques exemples cités par Boulle : « des effets tels que vaincre des unités en recevant un pourcentage de leur valeur, une production accrue par les ressources, ou une structure de soin améliorée. » Les Phases d'Escalade garderont les joueurs actifs même s'ils sont en train de perdre, « en écartant le syndrome de l'homme mort marchant pendant les longues parties RTS.« 
Dawn of War 3 sortira le 28 avril 2017 exclusivement sur PC.