La date du lancement de la démo de FIFA 18 confirmée, la démo du Store Xbox divulguée par une fuite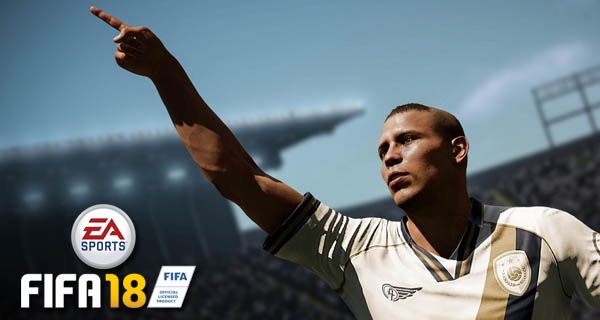 Selon The Express, la date du lancement de la démo de FIFA 18 est annoncée pour le 15 septembre 2017, deux semaines avant la sortie officielle du jeu complet.
---
---
Néanmoins, pour ceux qui regardaient du côté du Xbox Store, vous pouvez être tombé sur la démo avec l'onglet de prêt de Ronaldo Nazario. On peut la regarder mais elle ne peut pas être téléchargée pour le moment.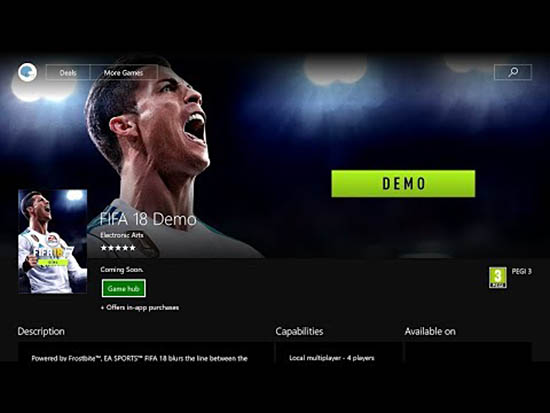 L'information trouvée sur le Xbox Store est qu'elle est vraiment énorme avec 7.3Go. Selon votre connexion internet, cela prendra 1 à 2 heures. Les équipes incluses dans la démo sont Manchester City, Manchester United, Chelsea, Real Madrid, Atletico Madrid Juventus, Bayern Munich, PSG, LA Galaxy, et Toronto FC. De plus, la première partie de The Journey : Hunter Returns est aussi disponible.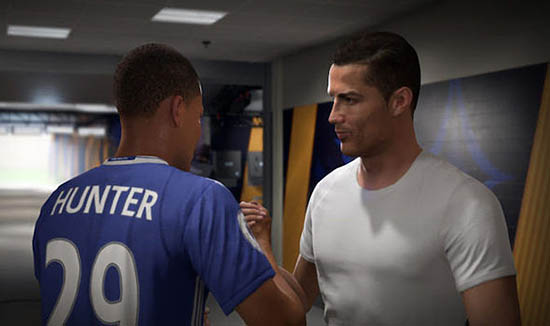 FIFA 18 sort officiellement le 29 septembre sur PC, PlayStation 4, Xbox One ainsi que Nintendo Switch.
Vous pouvez vérifier le meilleur tarif pour FIFA 18 grâce à nos magasins partenaires et à notre service comparateur de prix ici sur GocléCD.fr