La date de sortie et les exigences système de Warhammer 40K Dawn of War 3 divulguées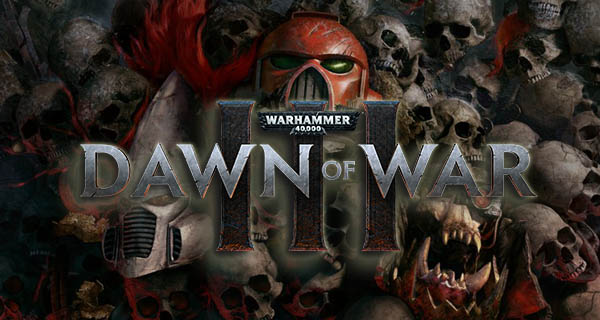 La date de sortie du prochain jeu de stratégie en temps réel Warhammer 40K Dawn of War 3 est annoncée. Et pour ceux qui voudraient savoir s'ils pourront y jouer, les exigences système sont aussi énoncées plus bas.
---
---
Situé dans l'univers de Warhammer 40K, ce jeu de stratégie à base de construction de Relic Entertainment paraîtra le 27 avril 2017 sur PC. Le directeur du jeu Philippe Boulle a déclaré « Toute l'équipe est impatiente de retrouver Dawn of War, plus grand et meilleur que jamais. Avril ne sera jamais là assez tôt !« 
Les exigences système du jeu ont aussi été annoncées avec au minimum un CPU i3 à 3GHz et un i5 à 3GHz en configuration recommandée. La GPU minimal est une nVidia GeForce 460 1Go ou une AMD 6950, et en configuration recommandée une nVidia GeForce 770 2Go ou une AMD 7970. Vous pouvez consulter la liste complète ci-dessous :
---
Exigences système minimales :
OS: 64-bit CPU: 3GHz i3 ou équivalent RAM: 4 GB GPU: 1 Go Nvidia GeForce 460 ou AMD 6950 ou carte vidéo DirectX 11 équivalente
Exigences système recommandées :
OS: Windows 10 CPU: 3GHz i5 ou équivalent RAM: 8 GB GPU: 2 Go Nvidia GeForce 770 ou AMD 7970 ou carte vidéo DirectX 11 équivalente
De plus, si vous n'avez pas eu l'occasion de jeter un œil à la superbe bande-annonce cinématique du jeu, la voici pour vous ci-dessous.