La date de sortie de The Crew 2 est enfin annoncée !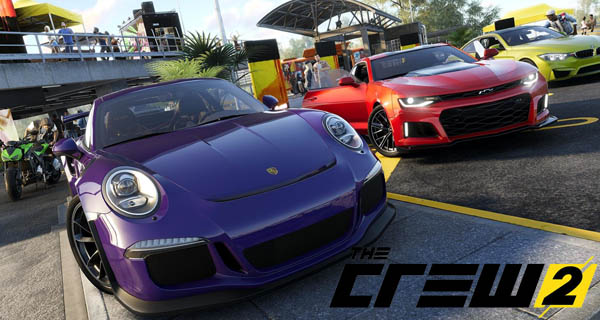 La date de sortie de The Crew 2 a été annoncée par Ubisoft. Ce jeu vidéo de conduite en monde ouvert sera officiellement lancé le 29 juin 2018 pour PC, PlayStation 4 et Xbox One.
---
---
A l'origine, The Crew 2 devait être lancé le 16 mars mais il a été repoussé pour des raisons de qualité. Maintenant qu'une date de sortie de The Crew 2 officielle a été annoncée, de futures bêtas se profilent à l'horizon. Les inscriptions sont déjà en cours. Si vous êtes intéressé, vous pouvez regarder ICI.
Pour les joueurs qui voudraient accéder au jeu plus tôt, The Crew 2 Motor Edition est disponible. Cela donnera un accès anticipé aux joueurs le 26 juin et inclura également les éléments suivants :
The Crew 2 Steelbook Gold et le Season Pass, qui comprend des véhicules, des tenues et plus de contenu supplémentaire.
Le pack Deluxe Motor Sports comprenant des véhicules et des équipements spéciaux, ainsi que le Ford F-150 Raptor Race Truck 2017 et bien d'autres.
Une plaque d'immatriculation The Crew 2 de 11.18″x 5.9″, une feuille de route de 25″x 20″ plus quatre autocollants.
Le pack Crew 2 Legendary Motors sera à vous si vous pré-commandez le jeu, il inclura la Mercedes-AMG 63 Touring Car 2016 et la Harley-Davidson Iron 883TM 2017.
Êtes-vous emballés par la sortie de The Crew 2 ? Dites-nous le dans les commentaires plus bas.