La date de sortie de Naruto to Boruto Shinobi Striker en occident est annoncée
Le dernier jeu d'animation ninja de bagarre de Bandai Namco Entertainment, Naruto to Boruto Shinobi Striker, arrivera dans les pays occidentaux un jour après sa sortie au Japon. L'éditeur en a fait l'annonce aujourd'hui, un jour après le communiqué de la date de sortie de Naruto to Boruto Shinobi Striker au Japon.
---
Le jeu reprend la série Ultimate Ninja Warrior et comprendra 3 modes principaux : Flag Battle, Base Battle, et Combat Battle. Battle Flag oppose des équipes dans des parties classiques de capture du drapeau. Base Battle présente des équipes luttant pour le contrôle de 3 zones différentes. Enfin, Combat Battle est l'équivalent du gameplay classique de deathmatch en équipe.
Voici la bande-annonce du jeu pour aiguiser votre appétit pour des batailles de ninja épiques :
Des détails sur les bonus de précommande du jeu et une édition spéciale Uzumaki ont également été révélés. Cette derniére regroupera le jeu de base avec son Season Pass, plus une figurine de collection présentant le père et son fils. Le Season Pass comprendra un ensemble de costumes et d'accessoires, plus 9 packs DLC non annoncés. Ceux qui précommandent obtiendront le costume Hokage de 7ème génération et un accès précoce à Pain en tant que maître.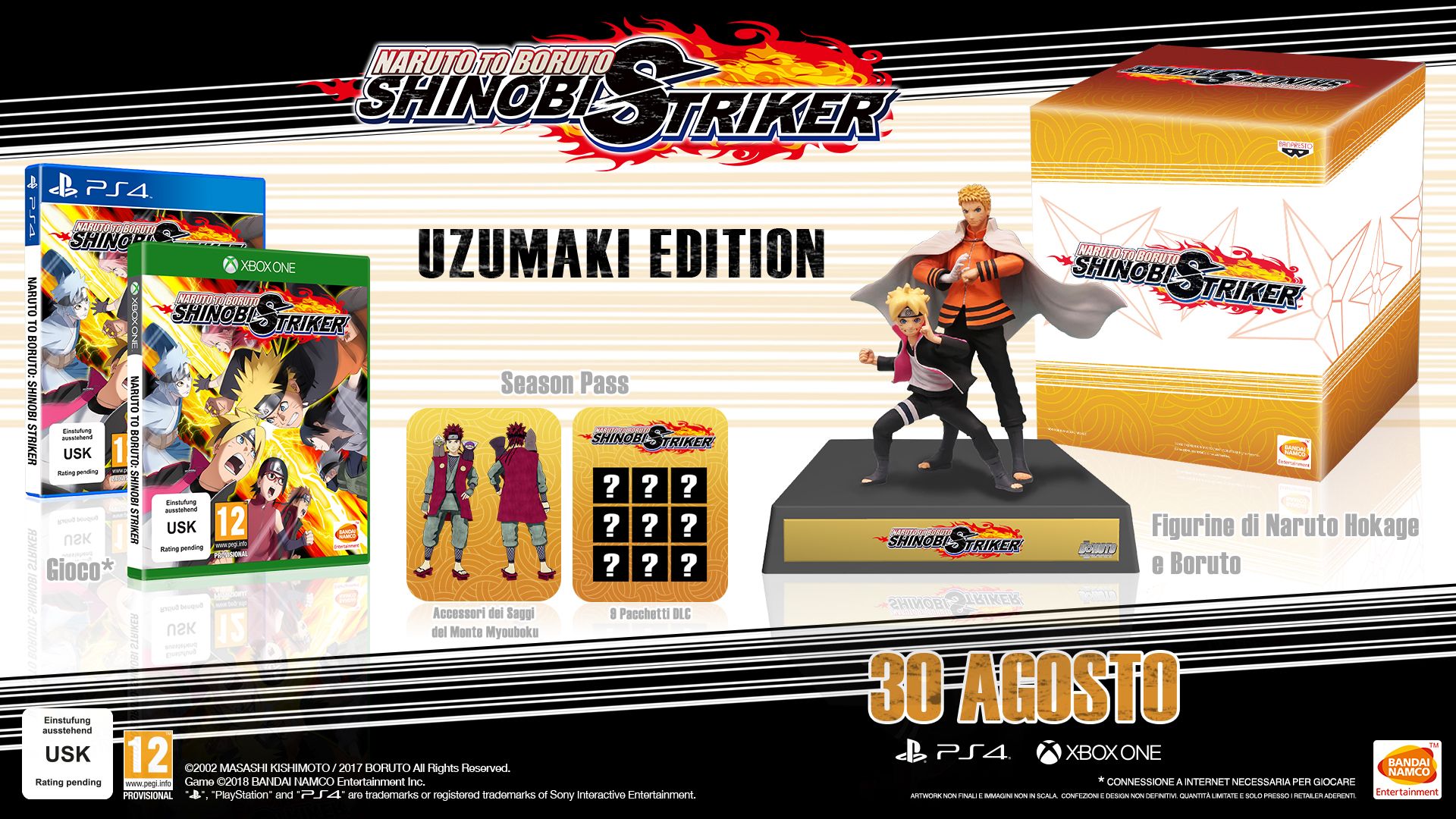 Naruto to Boruto Shinobi Striker sera lancé le 31 août 2018 sur PC, Xbox One et PS4.