Le tour des critiques sur Ni Nu Kuni 2 Revenant Kingdom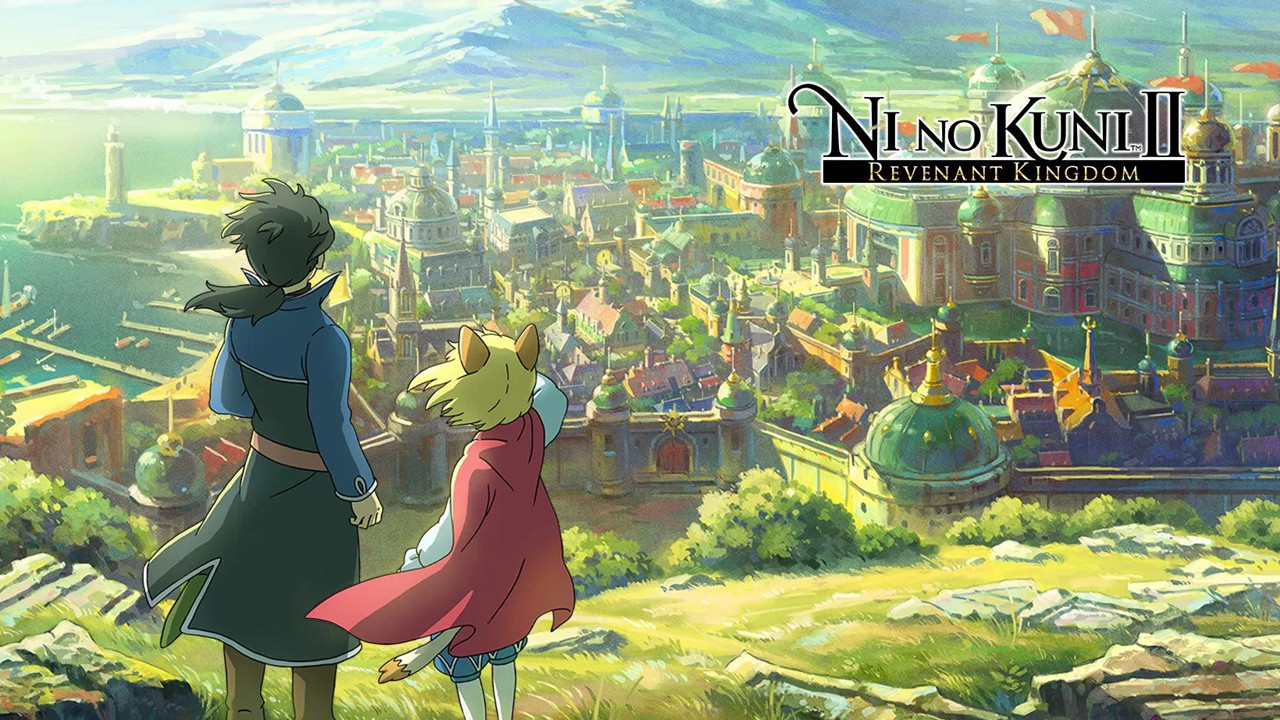 Level-5 vient juste de lancer Ni No Kuni 2 Revenant Kingdom et les critiques encensent déjà ce magnifique RPG. Nous avons rassemblé les avis de certains des meilleurs sites de jeux sur le web pour vous aider à décider si cette aventure correspond à vos goûts.
---
Bilan des critiques sur Ni Nu Kuni 2 Revenant Kingdom
---
« Ni no Kuni 2 est un solide JRPG contemporain qui apporte beaucoup d'idées de conception que j'aime sous une forme claire et précise tout en restant divertissant et intéressant tout le long. »
– Cameron Kunzelman
---
« Ni no Kuni II : Revenant Kingdom est capable de créer un tout nouveau monde et une nouvelle aventure séparés de Wrath of the White Witch, mais arrive à rester suffisamment familier pour que les fans du premier jeu se sentent comme chez eux. »
Chris Shive
---
« Globalement, Ni No Kuni II : Revenant Kingdom est un jeu sensationnel, bien conçu et adorable. Il apporte l'esprit de Ni No Kuni sous une nouvelle forme avec de nouveaux mécanismes, des personnages et une narration que tout le monde peut s'approprier, jouer et apprécier à juste titre. »
– Judi Azmand
---
« Ni No Kuni 2 est un jeu robuste qui offre de nombreuses façons pour passer votre temps, et même s'ils ne sont pas tous du même niveau de qualité, il est facile de voir comment ils contribuent collectivement à un tableau plus complet. »
– Peter Brown
---
« Ni no Kuni II : Kingdom Revenant est la réalisation parfaite d'un RPG comme je n'en ai pas connu depuis longtemps. Il est grandiose dans sa vision et bien que simple dans sa mise en œuvre, le déroulement qu'il fournit est presque parfait. »
– Calvin Neill Trager
---
IGN – 7.8/10
« Ni No Kuni 2 : Revenant Kingdom se distingue de son prédécesseur en superposant un combat rapide en temps réel et un système de construction de royaume intéressant avec des systèmes et des quêtes de RPG plus traditionnels. »
– Cam Shea
---
« Ni Ni Kuni II : Revenant Kingdom est l'aventure RPG qui est comme du soleil directement instillé dans vos veines. Alors effacez votre calendrier, car Level-5 est rempli de monstres, de magie et de gestion de ville. »
– Rachel Weber
---
« Ni No Kuni 2 est magnifique, charmant et en constante évolution. Son combat est étoffé et passionnant, et affiné par un mélange de systèmes qui vous permettent d'adapter finement votre style de jeu. »
– Austin Wood
---
« Ni Ni Kuni II : Revenant Kingdom ne peut pas réussir tout ce qu'il tente, mais il fait correctement les choses importantes. Construire votre royaume est enrichissant et intéressant, même malgré les accroches narratives insuffisantes. »
– Joe Juba
---
« J'ai aimé chaque moment de Ni no Kuni II : Revenant Kingdom et je pourrais facilement le recommander comme un point d'entrée du genre pour les nouveaux venus tout autant que pour les fans de longue date du genre. »
– Azario Lopez
---
Voilà ! Ni No Kuni 2 Revenant Kingdom est de mémoire récente l'un des RPG les mieux notés et promet de vous rendre accro si vous êtes nouveau venu dans le genre ou joueur chevronné. Vous regretterez probablement de manquer ce joyau.