Tour des critiques de God of War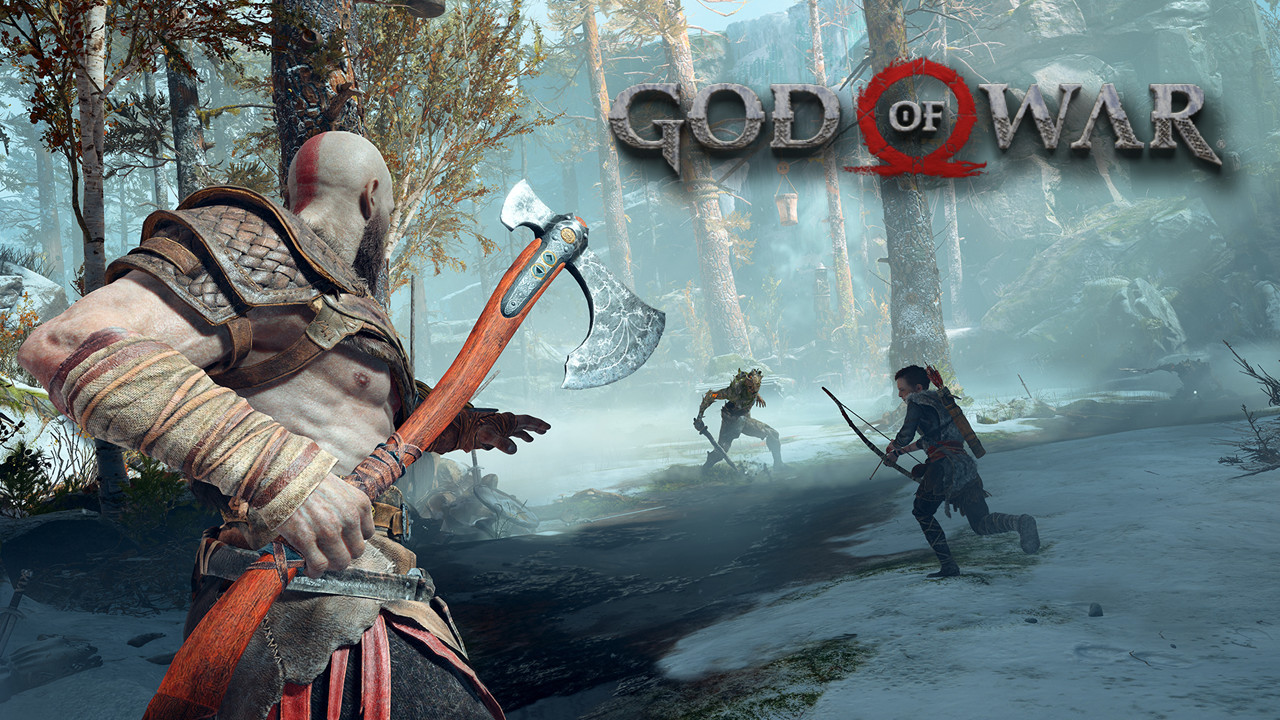 God of War de Sony est passé gold presqu'un mois avant son lancement, donnant aux critiques suffisamment de temps pour se plonger dans le jeu et l'examiner. À présent, les scores sont connus et il semble que le jeu s'annonce comme l'un des meilleurs de cette génération. Alors cette exclusivité PS4 représente-t-elle tout ce que les joueurs espéraient du jeu ? Eh bien, voici ce que les critiques ont à dire :
---
Critiques de God of War
« C'est comme ça que vous faites une reprise. Après que Kratos a perdu son chemin, Sony Santa Monica a placé God of War sur une nouvelle voie. Un personnage plus mesuré et plus nuancé, une grande équipe de soutien, un excellent système de combat et certains des meilleurs graphismes pour un jeu PlayStation 4 à ce jour, s'additionnent pour en faire un gagnant. »
-Mike Williams
---
« Comme Kratos, God of War évoque le passé tout en reconnaissant le besoin de s'améliorer. Tout ce qu'il fait de neuf est pour le mieux, et il n'en retire que des avantages. Kratos n'est plus une brute prévisible. God of War n'est plus une série d'action démodée. Avec cette reprise, il emprunte avec confiance une nouvelle voie qui, nous l'espérons, conduira à des aventures plus excitantes. »
-Peter Brown
---
« C'est une rupture par rapport à tout ce qu'était autrefois God of War… Mais presque tous ces risques sont payants. God of War est un jeu d'action exaltant et magnifique qui transforme l'une des plus grandes icônes de la PlayStation en un personnage qui vous tient à cœur. »
-Mike Minotti
---
EGM – 9.5/10
« God of War nous montre comment l'évolution d'une série, aussi populaire qu'elle soit dans son état d'origine, est essentielle pour qu'elle s'améliore. Le jeu final ne développe pas les forces du jeu autant qu'il le pourrait, mais une telle omission n'est notable que grâce à la qualité intransigeante de tout ce qui l'a précédé. God of War fait exactement ce qu'il est censé faire, et si ce n'est pas parfait, c'en est sacrément proche. »
-Nick Plessas
---
IGN – 10/10
« C'est un jeu dans lequel Kratos, un personnage auparavant d'un seul bloc, devient un père, un guerrier et un monstre complexe, luttant à la fois sur le terrain et dans son propre cœur pour savoir comment traiter son fils; celui dans lequel le monde se révèle et évolue, offrant des récompenses à la fois dans le gameplay et la connaissance de son savoir et que j'ai adoré dans chaque réalisation. »
-Jonathon Dornbush
---
« Que ce soit à bout de souffle et sanglant à la suite d'une victoire à la hache, ou que Kratos et son fils Atreus partagent un moment véritablement humain, c'est un niveau de jeu qui n'arrive pas souvent. La question définitive n'est en fait pas de savoir où il se situe dans les débats du jeu de l'année, mais plutôt quelle est sa place dans le jeu ultime dont parlera toute une génération. »
-Leon Hurley
---
« God Of War n'est certainement pas sans défauts mais c'est incontestablement le meilleur de la série et totalement divertissant du début à la fin. C'est aussi l'un des meilleurs jeux d'action basé sur une histoire auquel nous ayons jamais joué, transformant un personnage que nous avions l'habitude de détester en un modèle exemplaire étonnamment sympathique. »
-GameCentral
---
« God of War est un jeu différent pour une nouvelle ère du jeu. Bien que je sois un adepte d'une action en arcade plus frénétique, il y a beaucoup de studios qui reprennent cet héritage. À moins que quelque chose de catastrophique n'arrive à Sony Santa Monica, il y a davantage d'histoire à raconter, et j'espère que la même équipe est capable d'y parvenir. »
-Chris Carter
---
« Je vais sauter les spoilers et les détails, mais même les choix de conception mécanique de base, les choses qui semblent faisandées et intangibles, servent au final pour le récit. God of War est, en un mot, complet. Chaque aspect est excellent en soi, mais plus important encore, tout cela sert et accentue une vision plus large. »
-Chris Plante
---
« La réinvention de Kratos sert d'accroche narrative, mais elle est également parallèle à l'évolution de la série dans son ensemble; là où God of Wa comptait autrefois sur la grandiloquence et la soif de sang, il laisse maintenant place à la stratégie et à la nuance. Il y a toujours une action superbe et beaucoup de moments à couper le souffle, mais il les appuie avec un nouveau niveau de profondeur et de maturité. »
-Joe Juba
---
Et voila ! Il semble que God of War sera lancé sous les acclamations des critiques le 20 avril. Avec des scores presque parfaits de tous côtés, il est difficile d'imaginer des raisons pour lesquelles ce jeu ne sera pas un achat automatique pour quiconque possède une PS4. Et pour sûr, il sera certainement à ajouter aussi aux ventes de la console.