Les figurants de la couverture finale de FIFA 18 Ultimate Team dévoilés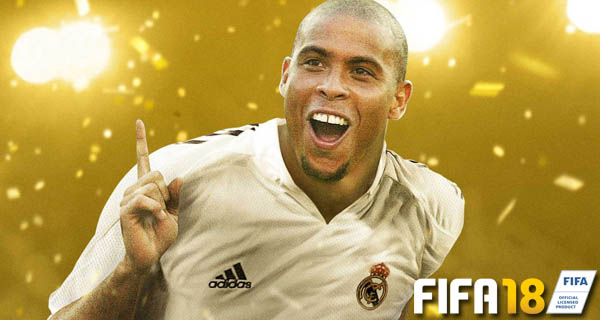 FIFA 18 de EA est juste à un mois de sa sortie et les figurants de la couverture finale de FIFA 18 Ultimate Team sont connus. Bien sûr, comme nous le savons tous la star de couverture de FIFA 18 est Cristian Ronaldo et la couverture de FUT aura également des joueurs notoires.
---
---
La couverture de FIFA 18 Ultimate Team, ou FUT, inclura Thomas Muller, Antoine Griezmann, et Dele Alli. Cette information a été postée dans un tweet de Thomas Muller disant « Heureux d'être un Ambassadeur de @EASPORTSFIFA Ultimate Team ! #esmuellert #Griezmann #Alli #ad. »
https://twitter.com/esmuellert_/status/894554716780343296
FIFA 18 comprendra 52 stades de 12 pays, pleinement agréés. Il y aura 30 terrains de base ainsi que de nouveaux stades soit en tout 82 stades où jouer. Le nouveau mode histoire appelé The Journey : Hunter Returns est aussi disponible. C'est la suite de The Journey de FIFA 17. Si vous avez pu jouer le précédent mode histoire, les caractéristiques et distinctions seront transposées. Ronaldo fera aussi partie de l'histoire d'Alex Hunter dans Hunter Returns.
FIFA 18 sort le 29 septembre 2017 sur PC, PlayStation 4 et Xbox One. Le jeu devrait aussi sortir sur la Nintendo Switch mais il n'inclura pas la campagne joueur solo et il sera développé sur un moteur différent.