Dans les coulisses de South Park : The Fractured But Whole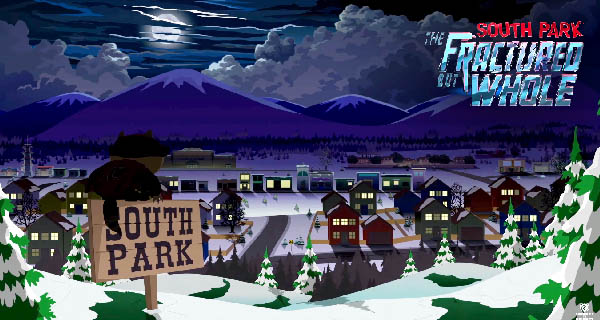 Vivez l'envers du décor de South Park : The Fractured But Whole !
Ubisoft US a publié une vidéo des coulisses de leur prochain jeu South Park : The Fractured But Whole. Elle a été réalisée par les créateurs de South Park, Matt Stone et Trey Parker. Fractured But Whole s'inscrit dans le prolongement de Stick Of Truth.
South Park The Fractured But Whole donne à nos personnages favoris de South Park des pouvoirs de superhéros. Tout d'abord, vous pourrez définit l'apparence de vos personnages selon le type de pouvoirs dont vous voulez les doter. Ensuite vous pourrez choisir votre équipe – chaque membre ayant ses propres pouvoirs, ainsi que sa propre personnalité et son propre accoutrement.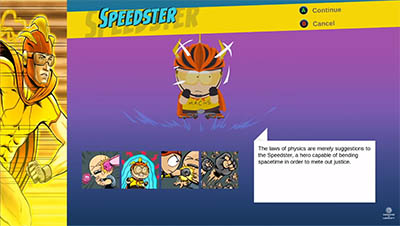 La caractéristique la plus complexe pour les développeurs a été le combat, comme l'a déclaré le producteur associé, Kimberly Weigend. Le gameplay est conçu pour être un jeu de rôle, en tour par tour. Toutefois l'équipe a relevé le gameplay pour en faire un tour par tour version 2.0. Le concepteur senior des niveaux du jeu, Warren Price, définit son gameplay comme « un RPG tactique extravagant dans une série de superhéros ».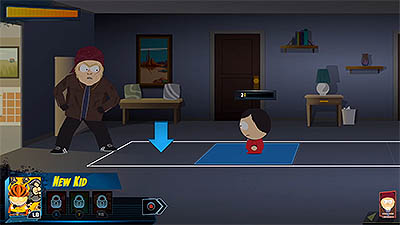 À l'origine le jeu était censé s'appeler South Park The Butt Hole of Time. Mais personne n'aurait aimé publier ça d'où le nom actuel du jeu. (On voit ce que vous avez voulu dire par là : « But Whole » = « Butt Hole »).
Et maintenant pénétrez dans l'esprit des créateurs de South Park The Fractured But Whole avec leur vidéo des coulisses du jeu :
La sortie du jeu est prévue pour décembre 2016 et il est déjà disponible en pré-commande.
Un fait intéressant est que Trey Parker a réellement regardé PewDiePie jouer à South Park Stick Of Truth et s'en est servi comme ressource. « Le meilleur matériel que je pouvais espérer parce que je voyais jouer un membre du public et ce qu'il pensait du jeu ».