Conférence de presse Ubisoft E3 2017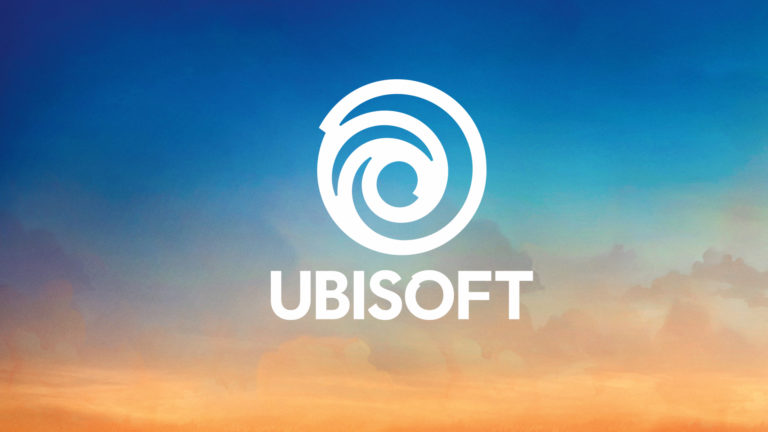 C'est une année passionnante qui attend Ubisoft ! Voici toutes les annonces de la conférence de presse Ubisoft E3 2017 !
Mario & Rabbids: Kingdom Battle
Mario et Rabbids rassemblés en un seul jeu ! Kingdom Battle est un jeu d'aventure tactique très similaire à XCOM. Il sortira le 29 août, et exclusivement pour la Nintendo Switch.
Assassin's Creed Origins
Ubisoft a dévoilé une nouvelle bande-annonce pour Assassin's Creed Origins, et cette fois l'éditeur présente le décor du jeu. Assassin's Creed Origins se situe en Égypte, et le nouveau trailer montre comment l'environnement affecte le gameplay. Des animaux sauvages, comme des lions, peuvent semer le chaos dans des camps, vous pouvez monter des chameaux, ou utiliser une charrette pour vous rendre d'un endroit à un autre. Vous pouvez en voir davantage dans le trailer plus bas.
Assassin's Creed Origins sera disponible à partir du 27 octobre pour PC, PlayStation 4, et Xbox One.
The Crew 2
The Crew 2 reçoit aussi un nouveau trailer qui présente les différents types de véhicules proposés dans le jeu. Avec des voitures, des monster trucks, des motos, des avions, et mêmes des hors-bords, il semble que The Crew 2 rehausse son jeu dans le genre du jeu de course avec un tel choix de véhicules. Le jeu se situe au États-Unis, comme le montre le trailer avec quelques lieux symboliques du pays.
The Crew 2 sort début 2018 sur PC, Xbox One, et PlayStation 4.
South Park: The Fractured But Whole
---
---
Ubosoft a dévoilé un autre trailer pour South Park : The Fractured But Whole lors du E3. Celui-ci présente le couple de personnages Tool Shed et Call Girl, ainsi que les étonnants super-pouvoirs accessibles aux joueurs. L'un des points forts du trailer est de montrer comment il s'amuse de certains récents films X-Men. Regardez-le plus bas.
South Park : The Fractured But Whole sort le 12 octobre en Amérique du Nord, Europe, Moyen-Orient, et Asie. Il sera disponible sur PC, PlayStation 4, et Xbox One.
Skull and Bones
Skull and Bones
est le dernier jeu de guerre navale d'Ubisoft centré sur le multijoueur. L'un des trailers présente un mode PvP à 5 contre 5 avec des tonnes de combat. Le jeu se passe en 1771, et vous pourrez donc manœuvrer des navires de cette époque. Skull and Bones doit paraître cet automne sur PC, PlayStation 4, et Xbox One. Une bêta sera bientôt disponible, pour laquelle vous pouvez vous inscrire
ICI
.
Transference
Transference est un thriller psychologique d'Ubisoft en partenariat avec SpectreVision, le studio de film fondé par Elijah Wood. Transference est un jeu de réalité virtuelle qui permet aux joueurs de « visiter » l'esprit de quelqu'un d'autre. Il doit paraître au printemps 2018 sur PlayStation VR, HTC Vive, et Oculus Rift. Il sera aussi jouable sur PC, PlayStation 4, et Xbox One sans la VR.
Just Dance 2018
Pour présenter
Just Dance 2018
, il y a eu une représentation de danse sur scène. Vous pouvez la voir dans la vidéo plus bas. Just Dance 2018 sortira le 24 octobre 2017.
Starlink Battle for Atlas
Starlink Battle for Atlas
est un jeu utilisant des jouets de la vie réelle qui pouvent être reliés à votre contrôleur Xbox One, PlayStation 4, ou Nintendo Switch.
Steep Road to the Olympics
---
---
Le jeu de sports extrêmes d'Ubisoft Steep reçoit une importante extension qui ajoute de nouveaux sports (comme le ski alpin) et de nouveaux modes de jeu. Il ajoutera aussi Slopestyle, Halfpipe, Giant Slalom, Super G, et Big Air, ainsi que deux nouveaux décors – le Japon et la Corée du Sud. Cette extension sortira le 5 décembre.
Far Cry 5
---
---
Davantage de séquences de Far Cry 5 ont été révélées par Ubisoft. Une partie du gameplay a été montrée, présentant deux des personnages et du combat explosif. Regardez-le dans la vidéo plus bas.
Beyond Good and Evil 2
La suite très attendue du jeu Beyond Good and Evil de 2003 a finalement été annoncée après une longue attente ! Il n'y a pas encore de date exacte pour sa sortie, toutefois Ubisoft a annoncé qu'il y aura un test bêta pour lequel les joueurs peuvent s'inscrire sur le site web du jeu.