Conférence de presse de Bethesda E3 2017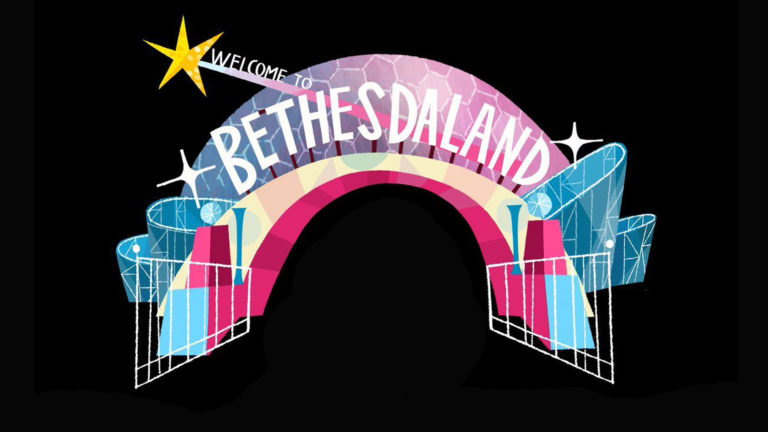 Voici les annonces de Bethesda à la conférence de presse de Bethesda E3 2017 !
Creation Club
Une nouvelle fonction, appelée Creation Club, a été annoncée pour Fallout 4 et l'Édition Spéciale de The Elder Scrolls 5 Skyrim. Cette plateforme est un endroit où la communauté et Bethesda peuvent organiser de nouvelles créations telles que des items, armes, et accessoires.
Creation Club sera officiellement lancé à l'été 2017 pour PC, PlayStation 4, et Xbox One. Les candidatures pour Creation Club se font via le site web de Bethesda. Ceux acceptés dans le programme seront rémunérés pour leur travail. En faire partie ne sera toutefois pas facile, car Bethesda exigera des demandeurs de soumettre des présentations de projets.
Vous pouvez en apprendre davantage sur le Creation Club dans les FAQs.
Doom VFR
Le portage VR du jeu FPS Doom a aussi été annoncé lors de la conférence de presse de Bethesda E3 2017. Il devrait sortir d'ici la fin de l'année. L'un des faits marquants du portage est son mécanisme unique de téléportation à grande vitesse.
Dishonored 2 Death of the Outsider
Dishonored 2 va bénéficier d'un DLC autonome appelé Death of the Outsider. Il présente une histoire basée sur une vengeance avec une intrigue sur « l'assassinat ultime ». L'extension met en vedette Meagan Foster, le personnage qui attribue les quêtes dans le jeu principal.
The Elder Scrolls News
Voici les dernières nouvelles sur les jeux The Elder Scrolls :
Le jeu de cartes gratuit Elder Scrolls Legends arrive sur Android et iPhone. Il aura aussi une extension, Heroes of Skyrim, prévue pour le 29 juin. L'extension ajoute 150 nouvelles cartes plus Shouts, et dragons.
The Elder Scrolls Online a atteint la barre des 10 millions en termes de joueurs enregistrés. Bethesda a aussi annoncé qu'ils sortiront deux nouveaux packs DLC : The Horns of the Reach et Clockwork City. Ils sont prévus pour cette année.
The Elder Scrolls V Skyrim arrive sur la Nintendo Switch avec le support Amiibo.
The Evil Within 2
The Evil Within 2 sortira le 13 octobre 2017 sur PC, PlayStation 4, et Xbox One.
Fallout 4 VR
Bethesda a annoncé un autre jeu VR, qui sera cette fois Fallout 4. Il sera disponible pour HTC Vive en octobre de cette année.
Quake Champions
La Bêta Ouverte de Quake Champions est de retour, et elle sera proposée à tout le monde jusqu'à ce que Bethesda décide de la stopper. En plus de cela, Quake Champions va avoir un grand tournoi (Quake Championships) avec un prix de 1 million de $ ! Le tournoi esports doit avoir lieu durant le QuakeCon du 26 août.
Nouveau jeu Wolfenstein !
Bethesda a officiellement révélé le nouveau jeu Wolfenstein,
Wolfenstein II : The New Colossus
, qui sera disponible à partir du 27 octobre. Le jeu marque aussi le retour du héros de la série BJ Blazkowicz.
---
Il semble que Bethesda ait beaucoup de jeux et de trucs géniaux en préparation ! Par lesquels des jeux mentionnés êtes-vous emballés ? Dites-nous le dans les commentaires !