Le combat dans The Surge est intense, dynamique et rythmé !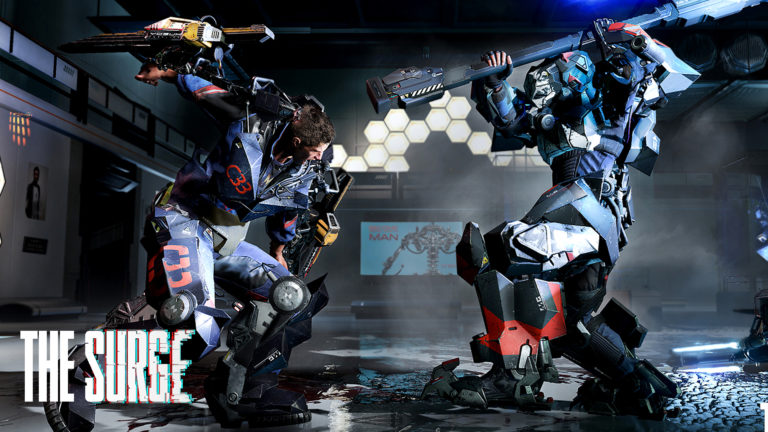 La bande-annonce du combat dans The Surge montre juste à quel point les rencontres avec les ennemis sont rythmées, dynamiques, et intenses.
Elle montre les différentes manières de combattre les ennemis et de survivre dans le complexe CREO en utilisant le système de combat technique du jeu. Hormis les attaques verticales et horizontales, les joueurs peuvent utiliser la force de frappe pour cibler et disloquer des membres. Ces membres peuvent être lootés et utilisés pour améliorer votre exo-squelette.
---
---
« Trouver des améliorations pour votre exo-squelette est la clé de la progression, et survivre à des situations de combat dans The Surge physiquement difficiles est une question de compétence, » déclare Deck 13.
Vous pouvez aussi tirer parti des esquives et des blocages, qui sont renforcés par votre exo, pour éviter des attaques. Tout en faisant ceci, vous devez également gérer votre endurance, vous assurer d'être au bon endroit pour arracher un membre, ou éviter un coup potentiellement dangereux.
Deck 13 ajoute, « Les règles du combat s'appliquent à la fois à vous et à votre ennemi : recevez un coup sur un membre sans armure, et vous faiblirez plus vite. Mettez à profit les faiblesses de vos ennemis tout en équilibrant les vôtres, et vous repartirez avec ses qualités.« 
Vous pensez sans doute que le combat demande beaucoup de travail, mais vous n'avez pas à vous inquiéter car vous serez assisté par votre propre drone industriel. Celui-ci peut vous aider à vous protéger, mais aussi brûler, abattre, détruire, et attirer vos ennemis.
Regardez tout ceci dans le trailer du combat de The Surge ci-dessous :