Civilization 6 Rise and Fall vous laisse jouer une Inde agressive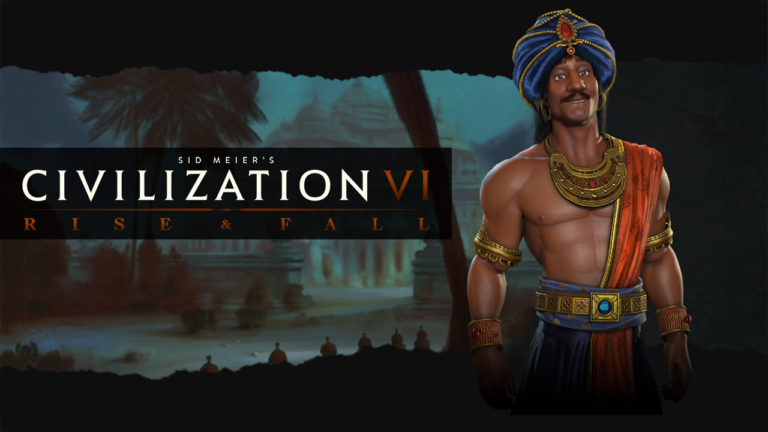 Civilization 6 Rise and Fall promet d'être énorme, avec 9 nouveaux leaders rejoignant l'arène et une tonne d'autres fonctions et améliorations. Le dernier tableau pour l'extension est le leader alternatif pour la civilisation indienne – Chandragupta.
---
En tant qu'alternative à Ghandi, Chandragupta agit très différemment comparé au leader classique de l'Inde. Tandis que la civilisation de Ghandi s'épanouit en des temps de paix, celle de Chandragupta se développe au travers d'agression et d'expansion. Aux commandes de son armée d'éléphants montés, il peut déclarer une guerre d'extension territoriale qui booste mouvement et puissance de combat pendant les quelques premiers coups de la bataille. Ceci permet de porter un assaut soudain et d'écraser les ennemis dès le début.
Firaxis décrit Chandragupta comme un homme charismatique et intelligent qui a appris de Chanakya, un pionnier politique et économique en Inde. L'armée de Chandragupta a renversé la dynastie corrompue Nanda et établi l'empire Mauryan, étendant son pouvoir jusqu'à l'Afghanistan actuel.
Chandragupta est le quatrième nouveau leader à être révélé pour la première extension de Civilization 6. Ghengis Khan, Queen Seondeok et Queen Wilhelmina ont été confirmés à de précédentes dates. On s'attend à ce que Firaxis médiatise puis dévoile les cinq prochains leaders un par un pour faire de la publicité pour la sortie de l'extension le 8 février.