Civilization 6 Rise and Fall va voir le retour de Gengis Khan et des mongols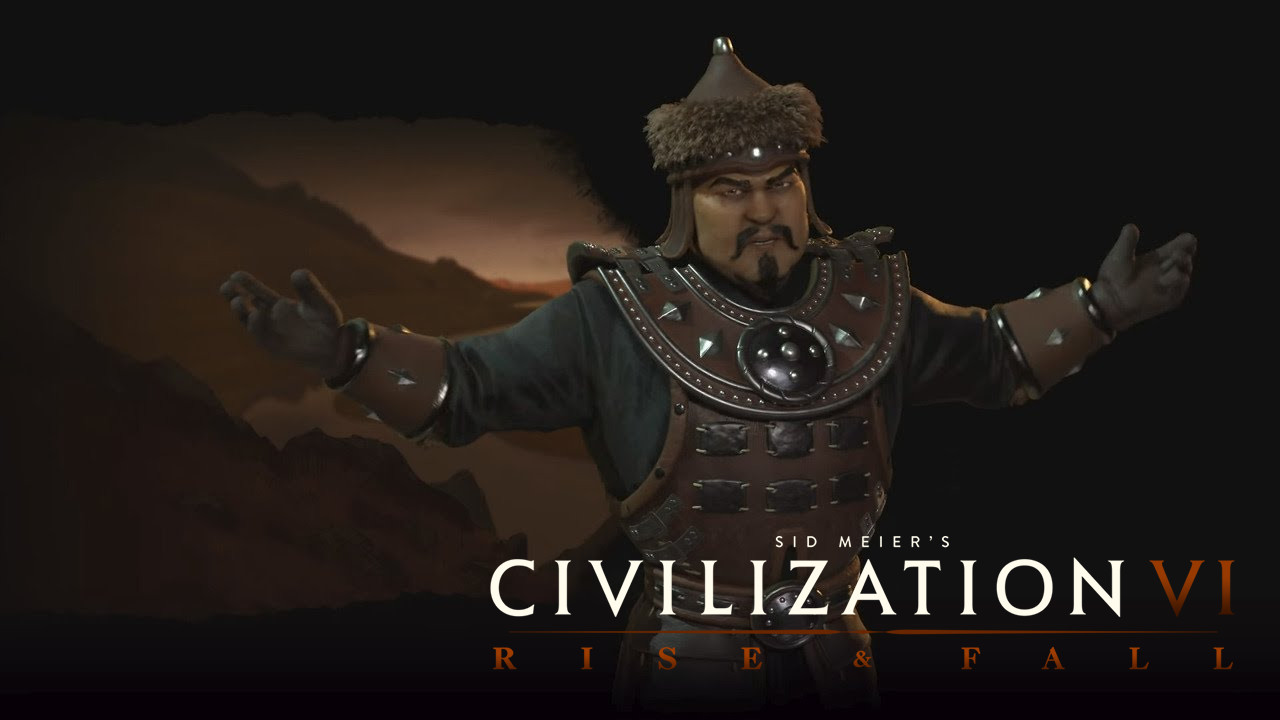 Rise and Fall, la première extension pour Civilization 6 de Sid Meier, inclura le retour de Gengis Khan et des mongols. La révélation a été faite une semaine après que Firaxis a annoncé que les Pays-Bas se joindront au tableau guidés par la Reine Wilhelmina.
---
La Mongolie aura accès au Keshig, des archers montés uniques qui permettent aux civils et aux unités de soutien de se déplacer plus rapidement. La civilisation pourra aussi construire l'Ordu, une tente palais qui renforce le mouvement des unités de cavalerie lourdes et légères. Pour finir, Gengis Khan a accès à la compétence unique Örtoo qui donne des bonus de force en combat et une connaissance diplomatique des routes commerciales.
Vous pouvez regarder le trailer pour la Mongolie ci-dessous :
Gengis Khan a réuni les tribus asiatiques du nord-est et effectué une série de guerres violentes qui ont établi l'Empire Mongol, s'étendant à travers toute l'Eurasie. La horde mongole se retrouve dans 4 des 5 premiers jeux Civilization et était absente du 6ème à son lancement. Gengis Khan a dirigé les mongols dans tous les jeux Civilization où ils étaient présents, bien qu'il ait été appelé par son nom de naissance, Temüjin, dans Civilization 3.
Civilization 6 Rise and Fall sera lancé le 8 février.