Présentation de Chloe et Rachel dans la vidéo de Life is Strange Before the Storm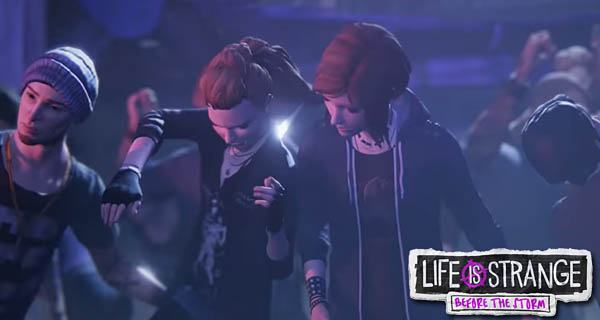 L'équipe de développement de Deck Nine a publié une vidéo de quatre minutes de Life is Strange Before the Storm. Elle parle essentiellement de la relation entre Chloe et Rachel ainsi que de leur personnalité.
---
---
"Les gens sont naturellement complexes. Ceci a été l'un de nos principes directeurs tout au long de Life is Strange et Life is Strange Before the Storm. L'idée va au-delà du protagoniste de notre jeu pour inclure tous les personnages dans le monde que nous construisons, et c'est particulièrement vrai pour Chloe et Rachel."
Vous verrez le conseiller en rédaction du jeu Ashly Burch parler de Chloe. Zak Garris le rédacteur en chef du jeu apparaît aussi dans la vidéo. De plus, une présentation de Rhianna Devries, la voix de Chloe Price, y est faite. « Je pense que Chloe est un personnage convaincant car elle est assez blessée de nombreuses façons, elle est passée par beaucoup de choses, » dit Burch. « [Chloe] a ce mauvais esprit qu'elle utilise pour aliéner les autres, pour tenir les gens à distance, » dit Garris.
« Rachel Amber a un pouvoir, un charisme et une compréhension de Chloe qui est… incroyable , » continue Garris. Nous ne savons pas exactement ce que nous espérons de résolument bon avec l'histoire de before the storm pour soulever cette question qu'il peut être extraordinaire de rencontrer une personne ayant ce pouvoir. Ce n'est pas nécessairement tout le temps une bonne chose car les gens sont intrinsèquement complexes. »
Les joueurs devront réellement définir l'importance de l'impact de Rachel sur Chloe. Rachel peut être le héros de Chloe ou peut-être pas, et les joueurs pourront en décider.
Regardez la vidéo complète de Life is Strange Before the Storm Chloe et Rachel ci-dessous :
Le premier épisode de Life is Strange Before the Storm sortira le 31 août 2017 pour PC (Steam), PlayStation 4 et Xbox One.