Ceci est la raison pour laquelle vous devriez acheter WoW Legion en avance.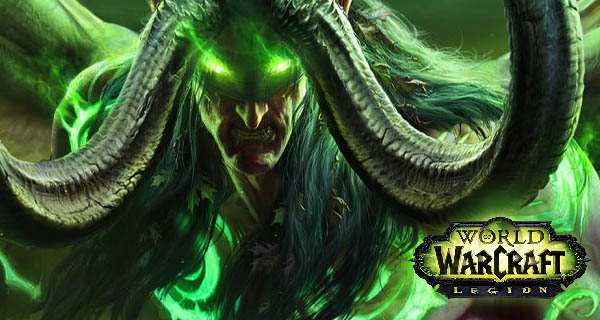 Pre-commandez WoW Legion pour obtenir l'accès a la classe Demon Hunter dès le 9 Août.
Un tweet de Blizzard a annoncé l'arrivé des Demon Hunters le 9 Août avant l'extension WoW Legion. Vous et tous les autres pourrez jouer a cette classe si vous avez précommandé la prochaine extension World Of Warcraft Legion.
---
---
Demon Hunter Early Access begins August 9th! Pre-purchase #Legion now: https://t.co/Ay29dlZMt0 pic.twitter.com/uvgS7GGj5M

— World of Warcraft (@Warcraft) July 29, 2016
Achetez le jeu avant sa sortie officiel le 30 Août. Cela vous permettra d'avoir accès a la nouvelle classe, le Demon Hunter qui sera disponible 7 jours après le prepatch du 2 Août. Vous pourrez profiter grandement de cette période avant la sortie car cette classe se démarre a un plus haut niveau que les autres classes. Cela vous donnera la chance de monter votre Demon Hunter jusqu'au niveau 100. Un autre avantage de pré-commander le jeu c'est que vous pourrez choisir un perso et le monter immédiatement au niveau 100 grâce au boost offert avec la précommande.
L'Extension ne sert pas qu'a avoir l'accès a la classe Demon Hunter. Elle augmente aussi le niveau maximum jusqu'au niveau 110, introduit un nouveau continent appelé les Broken Isles, y bien plus encore. Assurez-vous de pré-commander WoW Legion et ainsi obtenir l'intégralité de cette incroyable nouveau contenu. Jetez un œil au prix proposé par nos marchands de confiance.