Les caractéristiques du DLC Blood and Wine de The Witcher 3 détaillées dans le dernier journal des développeurs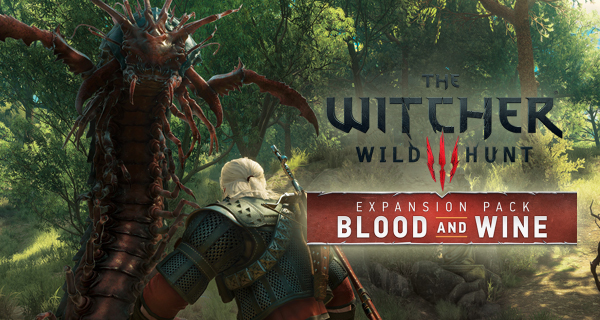 The Witcher 3 : Découvrez le DLC Blood and Wine
The Witcher 3 : Wild Hunt Blood and Wine, la seconde extension pour The Witcher 3 Wild Hunt, nous arrive le 31 Mai 2016. Voyons ce dont il est question dans cette extension avec le dernier carnet des développeurs du jeu.
La vidéo dure environ 5 minutes et présente l'équipe de CD Projeckt RED. Vous verrez et entendrez Marcin Blacha, le Directeur du Scénario; Marcin Michalski, le Chef Dessinateur pour l'Environnement; Tomasz Marchewka, le Rédacteur; Bartosz Ochman, le Concepteur du Monde Vivant; Marta Dettlaff, le Dessinateur Conceptuel; LucJan Wiecek, le Directeur Artistique pour l'Environnement; Konrad Tomasziewicz, le Directeur du Jeu et Pawel Kapala le Concepteur du Jeu. Chacun d'eux vous donnera des bribes d'information sur le jeu.
---
Décor
Tout d'abord le monde du DLC Blood and Wine est complètement différent de ceux des autres Witcher. Geralt explore le monde ouvert de Toussaint qui est une terre à la beauté pittoresque recouverte de vignobles. C'est ici que les fameux vins du Monde de Witcher comme Est-Est et Erveluce sont produits.
Histoire
L'apparente tranquillité de Toussaint est gâchée par les propriétaires de vignobles qui sont en guerre les uns avec les autres, ils envoient même des voyous attaquer leurs rivaux. Des bandes de voleurs en maraude grouillent également. Ces petits incidents en ville sont généralement résolus par les chevaliers-errants qui patrouillent dans les rues. Un beau jour une bête apparaît et tue tout le monde d'une façon étrange et contre nature. Les chevaliers-errants ne peuvent pas faire face à cette créature et donc la Duchesse Anna Hennrietta appelle Geralt pour résoudre le problème.
Nouveaux éléments de gameplay
Pavel Kapala mentionne qu'il y a de nombreux nouveaux éléments de gameplay qui ont été ajoutés au jeu comme de nouvelle mutations, de nouveaux ennemis, les vignobles, les teintures d'armures, de nouvelles cartes de Gwent et de nouvelles bagarres au poing.
Ennemis
Les ennemis seront aussi plus difficiles. Il y aura des monstres uniques qui ne se trouveront que dans cette extension. Ce n'est pas n'importe quel combat mais c'est « le combat », comme le rappelle Thomasz Marchewka.
Davantage de détails sont révélés dans le journal des développeurs de Blood & Wine ci-dessous :
---