Des caractéristiques clés de Divinity Original Sin 2 que vous devriez connaître
Divinity Original Sin 2, la suite du jeu de rôle Divinity Original Sin de 2014 acclamé par la critique, est maintenant en Accès Anticipé, et les critiques comme les joueurs donnent déjà des notes élevées au jeu. Ces caractéristiques clés de Divinity Original Sin 2 jouent un grand rôle ce qui explique pourquoi le jeu recueille tant d'attention.
---
---
Caractéristiques clés de Divinity Original Sin 2 :
Nouvelles races et histoires des origines :
Les joueurs peuvent désormais choisir parmi cinq races différentes – une première dans l'histoire d'un jeu Divinity. Celles-ci sont : Humain, Elfe, Nain, Lézard et Mort-Vivant.
Le jeu a aussi ajouté des histoires d'origines, où les joueurs peuvent choisir différents récits de fond pour leurs personnages. Ces histoires évolueront et se développeront tout au long de la campagne principale.
Soyez qui vous voulez être :
Vous pouvez customiser totalement votre personnage avec des tonnes d'options différentes qui vous sont disponibles comme les stats, les pouvoirs, les talents, et les compétences ! La progression des personnages est également indépendante des classes.
Le nouveau système de tag du jeu débloque aussi des options de dialogue et des réactions des PNJ. Le tag de votre personnage sera déterminé selon son genre, sa profession, sa race, ainsi que son histoire d'origine.
Liberté :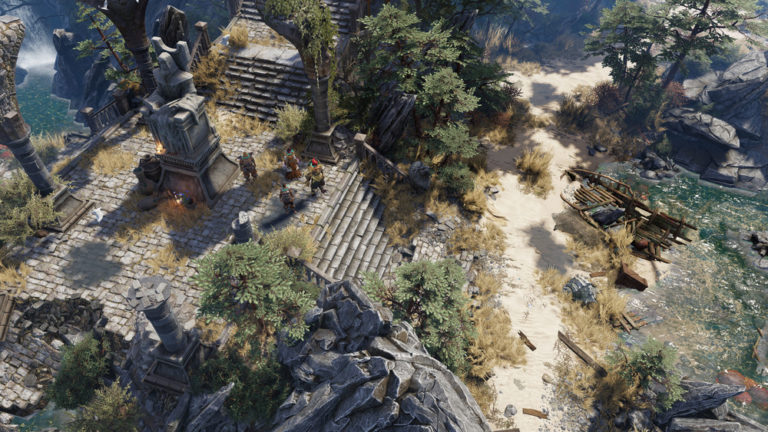 Le jeu vous donne la liberté de faire des choix. Vous pouvez parler à n'importe qui (y compris aux animaux, oui !), tuer n'importe qui, voler, et même passer au travers des quêtes. De nouveaux mécanismes sont disponibles, veillant à ce que chaque situation puisse être résolue de toutes les manières possibles.
Jeu coopératif :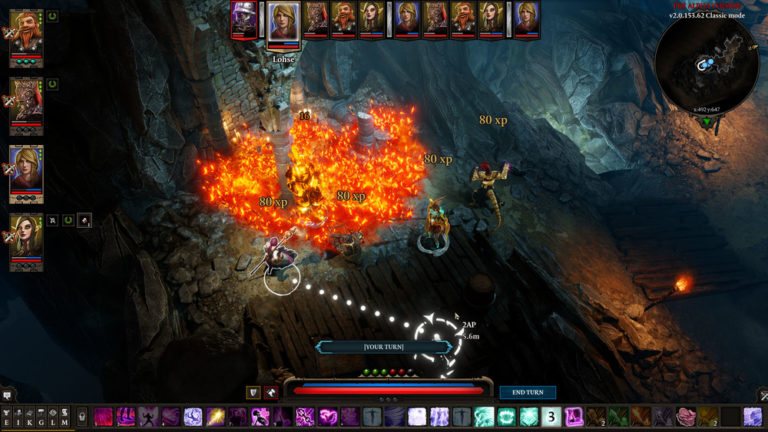 Le mode coopératif est désormais plus amusant car le jeu supporte maintenant jusqu'à 4 joueurs. Ayant différentes histoires d'origines, chacun des joueurs a des buts différents en mode coopératif. Choisirez-vous de coopérer ou de rivaliser ?
Combat amélioré :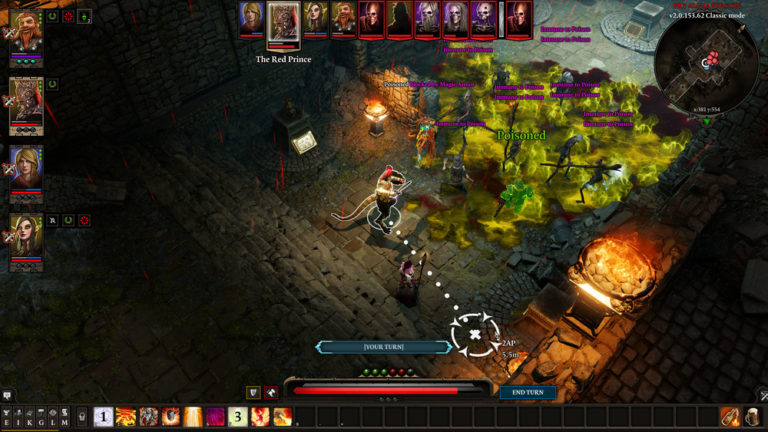 Le combat par tour de Divinity Original Sin 2 a été amélioré grâce à un système d'AP rééquilibré, des mécanismes d'avantages de hauteur, et des tonnes de nouveaux sorts et de pouvoirs. Il y a aussi différents modes de difficulté disponibles qui mettront résolument vos compétences à l'épreuve !
Une histoire plus sombre et plus profonde :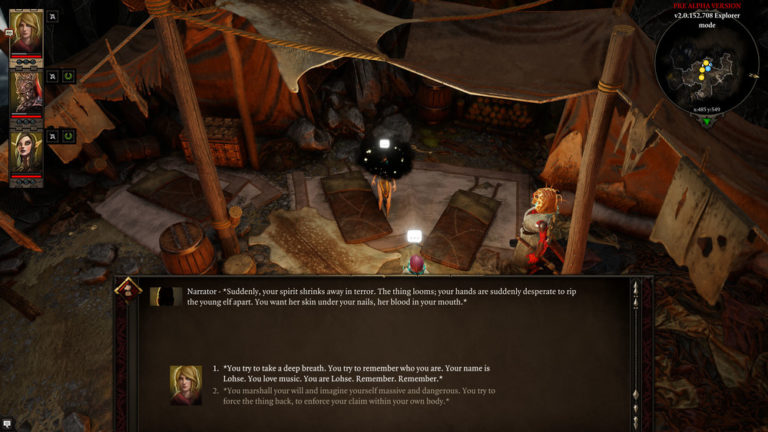 Divinity Original Sin 2 se passe des milliers d'années après le premier jeu. Son histoire propose un récit plus sombre et plus étayé, et si dans le premier jeu vous incarniez un Chasseur de Source, cette fois-ci vous serez des Sorciers.
Mode Arène PVP :
Le nouveau mode multijoueur dans Divinity Original Sin 2 permet jusqu'à 4 joueurs de s'affronter dans des combats par tour organisés dans des arènes complexes. Vous pouvez choisir de jouer un héros à partir d'en ensemble de héros prédéfinis et combattre vos ennemis dans Free-for-All, Capture the Flag, et King of the Hill.
Interactions élémentaires :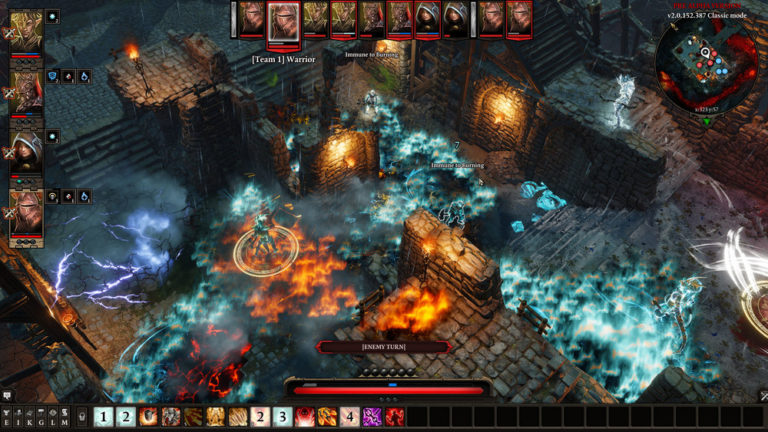 Utilisez votre environnement à votre avantage ! Prenez le contrôle de matières comme l'eau, le pétrole, et le poison pour créer des pièges mortels. Vous pouvez aussi bénir ou maudire une matière pour que quelqu'un gagne des bonus, ou encaisse des pénalités.
Mode Game Master :
Le Mode Game Master vous permet de créer un monde réactif. Ce mode vous laissera concevoir et jouer des histoires créées par vous-même – même des novices de cet outil peuvent le maîtriser en un rien de temps !
---
Lesquelles de ces caractéristiques clés êtes-vous impatient de tester dans le jeu ? Faites-nous le savoir dans les commentaires !
Divinity Original Sin 2 est prêt à sortir pour le 14 septembre pour PC via Steam.