La campagne de Total War Warhammer 2 s'appelle Mortal Empires et possède 117 factions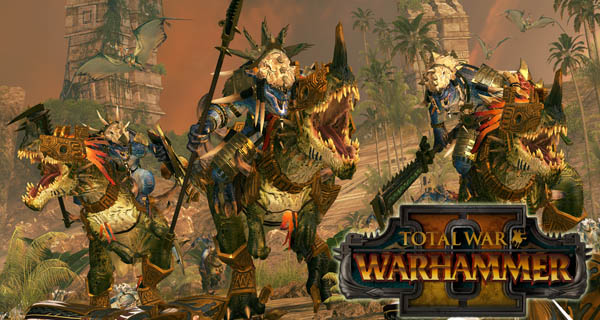 Creative Assembly a donné un nom à la campagne de Total War Warhammer 2 et elle s'intitule Mortal Empires. Cette idée avait en fait été déjà annoncée – les développeurs réalisant une campagne à partir à la fois du contenu du premier jeu ainsi que de la suite.
---
---
Mortal Empires sera lancé en tant que parution ultérieure du jeu, avec 117 factions et 295 implantations. La faction Norsca sera ajoutée à une date ultérieure et ne fait pas partie de la mise à jour d'après sortie.
« Mortal Empire côtoie The Old World et Eye of the Vortex dans une aventure de stratégie héroïque fantastique, une campagne jouable à part entière accessible par le menu de Warhammer II. Nous allons prendre le territoire emblématique de The Old World que vous connaissez du premier jeu et l'étendre vers l'ouest, en incluant les territoire clés de Lustria, des Southlands, de Naggaroth et Ulthuan pour étendre massivement la zone jouable. Ce n'est pas vraiment un travail de précision et d'ajustement, et ça ne peut pas l'être – les cartes de campagne The Old World et Eye of The Vortex sont conçues pour être indépendantes; elles sont de formes différentes et ne « vont pas ensemble ». De plus il n'y a ici aucun mécanisme d'histoire de Vortex : c'est de la conquête pure, avec toutes les races et factions jouables que nous avons sorties jusqu'ici (plus des tonnes contrôlées par l'IA) rivalisant pour dominer sur les continents. »
Total War Warhammer 2 sort le 28 septembre 2017 sur PC.