Jouez à Call of Duty WW2 en multijoueur avant le 17 novembre et obtenez du contenu gratuit !
COD WW2 est maintenant disponible sur PC, PlayStation 4, et Xbox One, et Activision a quelque chose de génial en magasin pour les joueurs ! Activision a annoncé que les joueurs pourront obtenir gratuitement le Pack Pathfinder s'ils jouent à Call of Duty WW2 en multijoueur avant le 17 novembre.
---
---
Le Pack Pathfinder inclut des items de jeu qui seront gratuits pour tout ceux qui jouent au mode multijoueur. Ces items sont :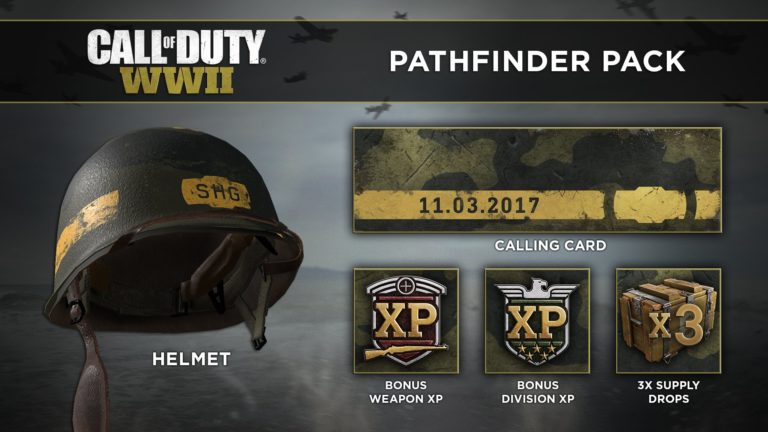 Casque exclusif
Calling Card incluant le logo Sledgehammer
Bonus XP Arme
Bonus XP Division
3x Fourniture
Vous aurez seulement besoin de jouer une fois à COD WW2 multijoueur pour obtenir ces items. Vous les trouverez dans votre Poste de Quartier Général. Génial !
Dans d'autres nouvelles sur le même sujet, Sledgehammer a aussi annoncé plus tôt cette semaine le retour du populaire mode zombis.Le Directeur de la Création Cameron Dayton a décrit ce mode comme « effrayant » et « viscéral ». Comme dans les titres précédents, vous affronterez des vagues de zombis de difficulté croissante.
Vous pouvez en apprendre plus sur le mode zombis dans la vidéo ci-dessous :