Call of Duty : Warzone obtient à nouveau un trio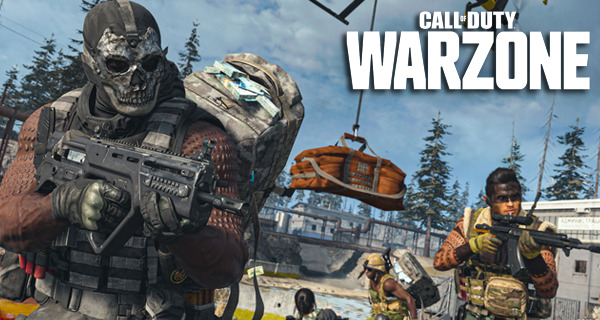 Infinity Ward a réintroduit Trios dans Call of Duty : Warzone en raison des réactions de la base de joueurs concernant son retrait au profit des Quads.
---
---
Call of Duty : Warzone a vu Trios remplacé par Quads, mais avec l'introduction de la saison 3, Trios a été réintroduit parce que les joueurs n'étaient pas satisfaits de ce mouvement.
Trios a peut-être été réintroduit, mais il n'est disponible que dans le mode Bataille royale et ne sera pas disponible dans Pillage.
Pour ceux qui espèrent un mode Duos, vous n'aurez peut-être pas à attendre longtemps car il devrait être disponible à un moment donné de la saison en cours.
La saison 3 voit également une mise à jour du butin de sol, avec de nouveaux ajouts dans toutes les classes d'armes, ainsi que les premières peaux de véhicules. Il y aura également de nouveaux modes de jeu et de nouvelles listes de lecture, avec des Scopes et des Scatter Guns qui seront taquinés par les développeurs. Un mode de jeu qui limite les armes aux snipers et aux fusils de chasse.
L'ajout d'armes silencieuses est également prévu pour cette saison. Les variantes supprimées ainsi que les armes non supprimées peuvent désormais être trouvées sur la carte et dans les boîtes de ravitaillement.
Pour les joueurs de PlayStation Plus, vous pouvez désormais vous procurer un pack de combat gratuit avec le lancement de la nouvelle saison. Le pack de combat comprendra une peau d'opérateur, des plans d'armes et bien plus encore.
La saison 3 est maintenant en ligne et apporte avec elle une foule de mises à jour. En solo, en équipe de 3 ou 4, la zone de guerre est à vous.