Call of Duty : Modern Warfare Ronin est basé sur un vétéran du monde réel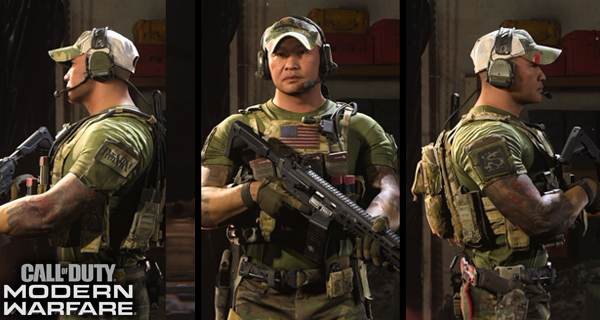 Call of Duty : Modern Warfare a présenté Alex et Ronin comme les deux nouveaux opérateurs avec sa mise à jour de la saison 3, Ronin étant confirmé comme étant basé sur un vétéran du monde réel. Call of Duty : Modern Warfare est un jeu plein de réalisme et maintenant, dans Ronin, il a son premier personnage basé sur une personne réelle. Il est basé sur un vétéran nommé Tu Lam.
---
---
Tu Lam a échappé au Vietnam communiste en 1979, en réussissant à fuir le pays sur un bateau de pêche. Il a fini par arriver aux États-Unis où il s'est enrôlé dans l'armée américaine et a ensuite rejoint les forces spéciales. Au cours de sa carrière, il a servi pendant 23 ans, dont 18 dans les forces spéciales où il a visité 27 pays, la plupart des visites étant effectuées lors de conflits. Il a quitté le service en 2016 avec le titre de sergent-chef. Lam a ensuite fondé Ronin Tactics, une société qui développe des équipements et assure la formation des civils et du personnel des forces de l'ordre. Le logo de la société peut également être vu dans le jeu sur l'écusson de Ronin.
S'adressant à Task & Purpose, Dave Stohl, co-directeur du studio d'Infinity Ward, a déclaré à propos de Lam : « Beaucoup de choses sont exagérées d'une certaine manière pour le jeu, mais c'est ce qui est si excitant quand on rencontre des gars comme Tu, parce que pour moi, la raison pour laquelle je suis si excité, c'est parce que c'est réel – il est réel.
Mark Grigsby, directeur de l'animation à Infinity Ward, a déclaré que le fait de travailler avec des vétérans donne un petit plus au jeu, en disant : « Il y a une certaine façon de dire que cette personne a cette arme dans sa main, et qu'elle l'a eue dans de multiples situations et que c'est très naturel pour elle ».
Quant au fait d'être dans le jeu, Lam a révélé que c'était une bonne chose pour le moral : « Vous ne pouvez pas entrer dans le bureau de poste sans voir les affiches de Call of Duty », a déclaré Lam à Task & Purpose. « Cela fait vraiment partie de la culture militaire. Dans les forces spéciales, on sortait pour faire des missions, et puis les gars revenaient pour se connecter et jouer. C'est une question de moral pour nos vétérans à l'étranger ».
Les joueurs peuvent obtenir le pack opérateur Ronin pour 2400 points Call of Duty, Ronin étant disponible en mode multijoueur et Warzone.