Call of Duty Modern Warfare présente les fonctionnalités PC dans sa nouvelle bande-annonce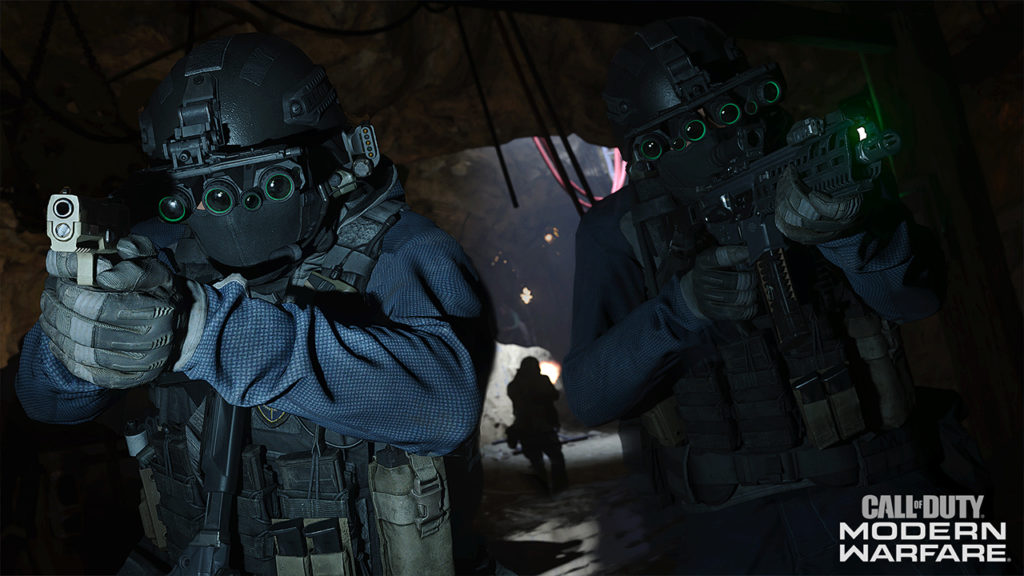 Activision vient de sortir une nouvelle bande-annonce pour Call of Duty Modern Warfare qui présente les fonctionnalités spécifiques au PC intégrées au jeu. La bande-annonce a été capturée sur PC et a été téléchargée dans un rapport de 21:9, ce qui vous donne les barres noires gênantes en haut et en bas lorsque vous regardez en plein écran, sauf si vous avez un moniteur ultra-large.
---
---
Les PC pourront bénéficier d'une résolution allant jusqu'à 4K et d'une fréquence d'images non plafonnée. L'éditeur promet également une large gamme d'options de personnalisation que les joueurs peuvent modifier en fonction de la puissance de leur installation. Les PC équipés d'écrans ultra-larges ou de configurations multi-moniteurs seront heureux d'apprendre que les deux sont pris en charge au lancement.
Vous pouvez visionner la bande-annonce complète du PC ci-dessous :
Le Crossplay a été l'un des points forts du développement de Modern Warfare. De ce fait, les joueurs pourront jouer contre des amis ou des membres de leur famille, même s'ils se trouvent sur des plateformes différentes. Bien sûr, on peut probablement s'attendre à quelques limitations de mise en relation en fonction des configurations d'entrée (souris + clavier/contrôleur).
Activision a également révélé le calendrier de préchargement et de lancement du jeu sur PC. Le jeu est disponible sur PC exclusivement via le lanceur Battle.net de Blizzard où le préchargement débutera le mardi 22 octobre à 18h, heure de Paris. Le lancement officiel du PC aura lieu le 25 octobre à 2 heures BST/3 AM CEST. Les joueurs de consoles devraient pouvoir commencer à jouer à minuit, heure locale.
Call of Duty Modern Warfare sera disponible sur PC, Xbox One et PlayStation 4.