Call of Duty Infinite Warfare UNSA Retribution : Ce centre de contrôle de l'ère spatiale a l'air cool !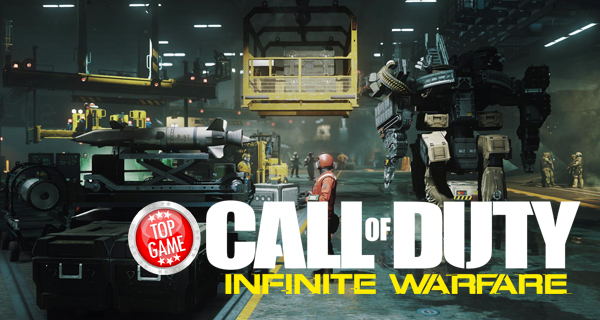 Jetez un coup d'oeil au hub du futur.
Activision a récemment sorti une nouvelle vidéo de Call of Duty Infinite Warfare présentant le UNSA Retribution. Le Retribution est un centre au sein d'un bâtiment de guerre où toutes vos missions sont initiées. En tant que centre de contrôle, c'est aussi là où vous procédez aux améliorations.
La vidéo montre les différentes zones du Retribution. On y voit une sorte de centre de commandement, une salle d'armement et de munitions, une zone d'entraînement sur cible et un pont où sont regroupés tous les véhicules. Le hub est complet avec un équipage au sol travaillant 24h sur 24. Leur tâche est de réapprovisionner les stocks pour ceux revenant du combat, ou pour ceux qui partent se battre. Chaque membre d'équipage a un rôle spécifique, et chaque rôle possède son propre code de couleur d'uniforme.
Vous pourrez dialoguer avec les personnels à l'intérieur du Retribution, ce qui rend la campagne plus immersive.
Examinez le Call of Duty Infinite Warfare UNSA Retribution dans cette vidéo :
Une nouvelle vidéo du gameplay dénommée « Black Sky » a aussi été diffusée, présentant un combat plein d'action sur terre et dans l'espace. Vous pouvez la visionner ci-dessous :
Que pensez-vous de ces nouvelles vidéos de Call of Duty Infinite Warfare ? Êtes-vous emballés par la sortie du jeu ? Partagez vos avis dans les commentaires !