Call of Duty Black Ops 4 reçoit une nouvelle bande-annonce extravagante sur les Zombis.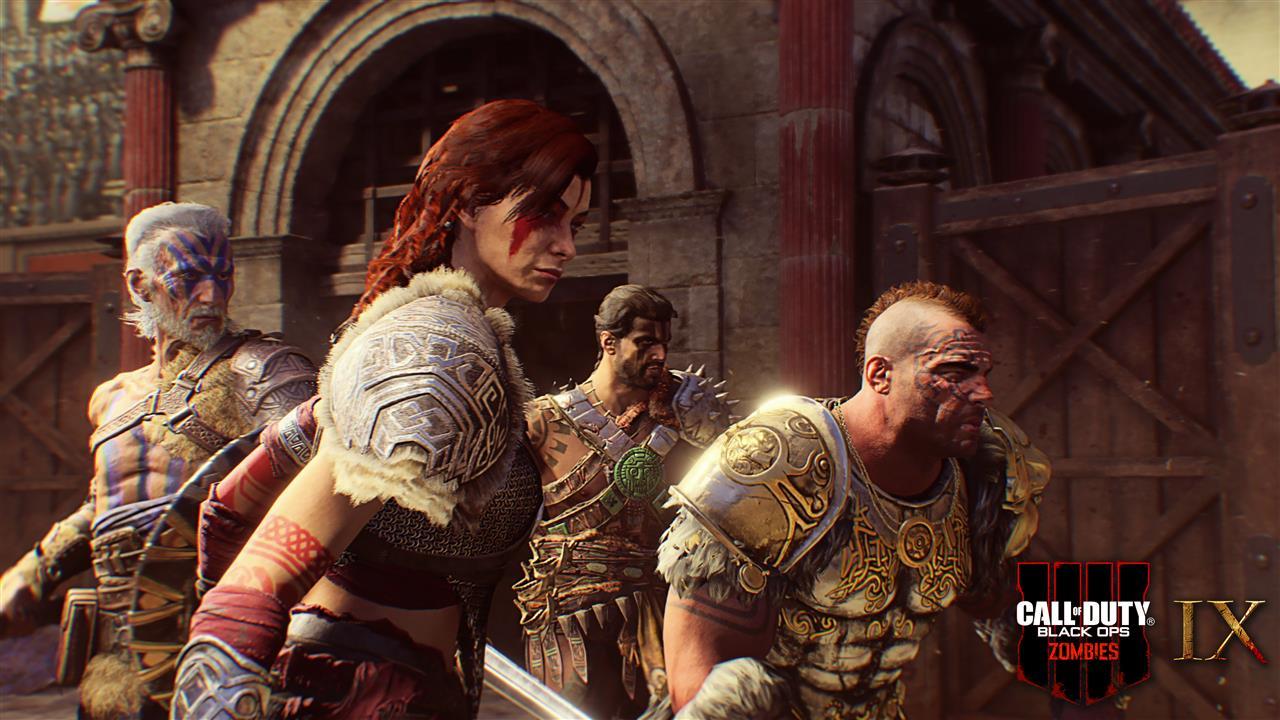 Beaucoup de fans ont été déçus d'apprendre que Call of Duty Black Ops 4 ne comportera pas une campagne solo complète, un pas énorme par rapport à la formule de base que chaque titre de la franchise avait suivi jusqu'à présent. Mais il semble que Treyarch va compenser les fans avec un mode de jeu Zombis élargi. Un nouveau trailer a été publié pour ce mode qui donne aux joueurs un aperçu de jusqu'à quel point les choses vont devenir folles.
---
La bande-annonce commence avec Scarlett, l'une des quatre protagonistes du mode de jeu, racontant sa relation éloignée avec son père. Celui-ci semble être au centre de tout ce qui se passe d'étrange, allant des morts-vivants sauvages sans cervelle aux voyages dans le temps et même à la magie noire. Bruno, Diego et Shaw rejoignent Scarlett pour compléter le casting de ce mode coopératif à 4 joueurs. Les trois autres personnages semblent avoir une dette de reconnaissance au père de Scarlett et l'ont donc rejoint dans sa quête.
Il semble que le mode emmène les joueurs en plusieurs endroits, chacun semblant plus étrange que celui qui le précède. La bande-annonce commence sur le Titanic, où une étrange magie a transformé les passagers en zombis. Un ancien personnel est frappé au sol puis le groupe est transporté dans ce qui ressemble à une arène pour gladiateurs de la Rome antique. Là, ils combattent un tigre zombi et d'autres formes de créatures mortelles.
La bande-annonce a également beaucoup insisté sur le combat de mêlée du mode. Il y a un fouet barbelé qui se transforme en une épée, un marteau massif avec ce qui ressemble à des sculptures magiques, et un chakram indien, même si c'est une version plus petite de l'arme de lancer.
Call of Duty Black Ops 4 sort le 12 octobre. Vous pouvez pré-commander le jeu sur consoles dès maintenant pour réserver une place dans la bêta multijoueur d'août. La bêta pour PC sera ouverte à tous ceux qui possèdent un compte Blizzard gratuit, mais ceux qui pré-commandent pourront jouer une journée complète supplémentaire. Vous pouvez consulter les détails de la bêta dans le message plus bas.