Call of Duty Black Ops 4 : Voici ce que nous savons à ce jour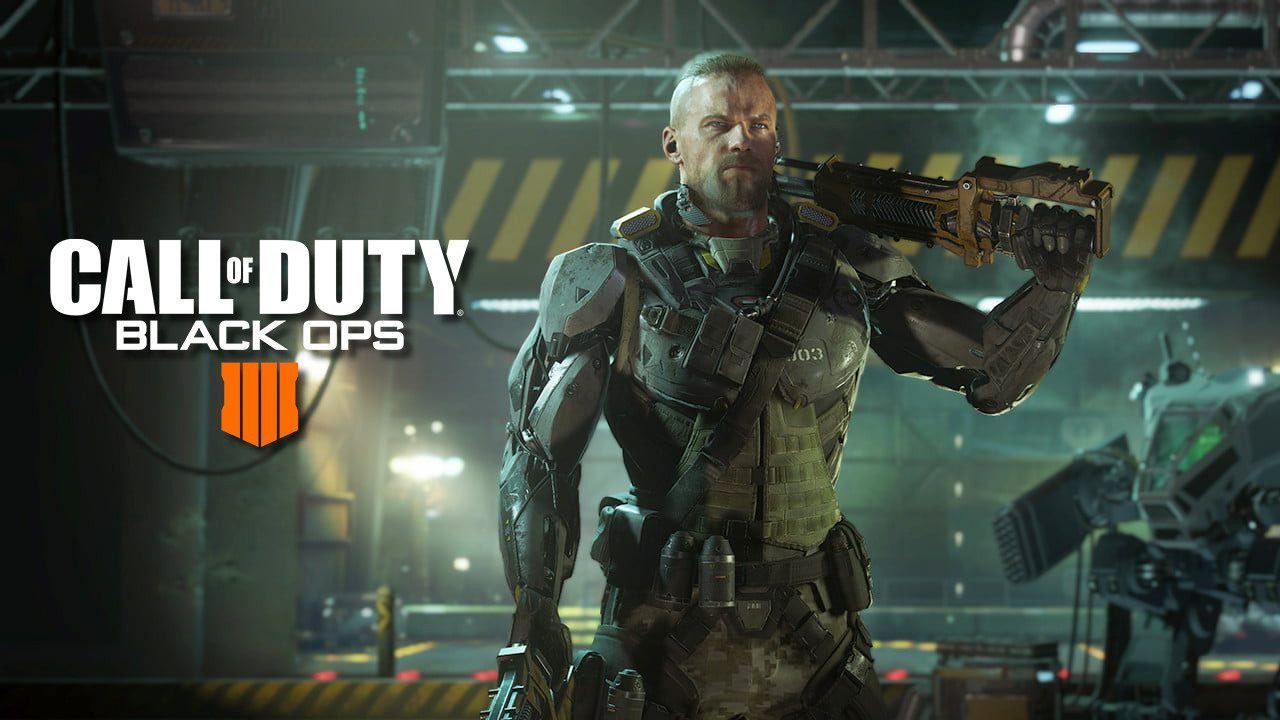 Avant même son annonce officielle, il y avait eu beaucoup de fuites et de rumeurs circulant sur Internet à propos du titre de cette année dans la série de longue date du jeu de tir d'Activision. Aujourd'hui, Call of Duty Black Ops 4 a été confirmé, avec d'autres détails que certains pourraient ne pas trouver si surprenant en raison de révélations antérieures.
---
Comme mentionné, le COD de cette année sera Black Ops 4, mais il ne ressemblera à aucun autre COD que nous avons vu par le passé. Pour vous aider à suivre ce qui a été confirmé pour ce jeu de tir très attendu, voici une liste de ce que nous savons jusqu'à présent :
Il n'y aura pas de campagne solo à part entière.
Selon les rumeurs d'avant même l'annonce officielle du jeu, Black Ops 4 abandonnera la campagne solo basée sur une histoire qui accompagne habituellement tous les jeux Call of Duty. À sa place, Treyarch proposera des mini-campagnes appelées missions solo qui racontent les antécédents des spécialistes du jeu tout en montrant différentes tactiques que les joueurs peuvent utiliser pour leur spécialiste choisi.
---
Un nouveau mode de bataille royale appelé Blackout a été confirmé.
Toujours selon les rumeurs, avant que le jeu ne soit annoncé, Treyarch a confirmé que Black Ops 4 comportera un mode Battle Royale appelé Blackout. Les développeurs ne peuvent pas confirmer combien de joueurs chaque match regroupera, mais la carte est estimée à environ 1 500 fois la taille de Nuketown. Celle-ci comprend des caractéristiques et des lieux bien connus d'autres cartes de l'univers Call of Duty. La personnalisation basée sur les classes a également été confirmée, avec des fonctionnalités situées entre Black Ops 2 et Black Ops 3. Le mode comprendra également des personnages du mode Zombis.
---
Zombis est de retour et est plus grand que jamais.
Au lancement, Black Ops inclura 3 modes Zombis avec 4 nouveaux personnages et de tous nouveaux ennemis. Chaque mode aura sa propre carte et sa propre version de ce très populaire mode de jeu. IX propose des joueurs qui combattent des hordes dans une arène de gladiateurs, en insistant lourdement sur le combat au corps-à-corps. Voyage of Despair se déroule sur l'emblématique Titanic. Enfin, Blood of the Dead est un clin d'œil au favori des fans de Mob of the Dead. Les joueurs peuvent également jouer avec des coéquipiers contrôlés par l'IA.
---
La régénération automatique de la vie est terminée, tout comme le parkour.
Revenant à ses racines des jeux de tir de la vieille école, Black Ops 4 perd la régénération automatique de la vie lorsque les joueurs ne sont pas touchés. Au lieu de cela, ils devront utiliser manuellement des packs de santé pour récupérer. L'utilisation de ces packs de santé est également limitée par une période de récupération. Le mouvement sera basé sur l'approche « troupes au sol » de Call of Duty WW2, donc les joueurs ne devraient pas s'attendre à courir le long des murs ou à planer avec des jetpacks. Ces changements vont certainement pousser les joueurs à être plus stratégiques et modifier le rythme général des matchs multijoueurs.
---
Black Ops 4 passe à Battle.net.
C'est exact, vous ne verrez pas le prochain Call of Duty sur Steam. A la place, Treyarch et Activision ont déplacé la version PC sur Battle.net de Blizzard. Treyarch a promis aux fans que la version PC sera traitée comme sa propre plate-forme, apportant une version personnalisée du jeu avec des projets pour des framerates non limités, le support du format ultra-large, de la 4K et du HDR, et plus d'options de personnalisation des paramètres. Le jeu comprendra également des serveurs dédiés et une intégration complète avec les fonctionnalités sociales de Battle.net.
---
Call of Duty Black Ops 4 doit être lancé le 12 octobre 2018 sur PC, Xbox One et PS4.