Call of Duty Advanced Warfare – L'exosquelette en option dans le mode multijoueurs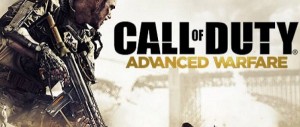 Il semble que l'exosquelette de Call of Duty Advanced Warfare puisse être une option pour le mode multijoueurs.
Nous le savons, le prochain opus des Call of Duty:
Call of Duty Advanced Warfare
, se déroule dans un futur proche. Le gameplay est quelque peu bouleversé par l'arrivée de ses fameux exosquelette, permettant d'acquérir des capacités supplémentaires comme des sauts plus haut… non sans rappeler Titan Fall.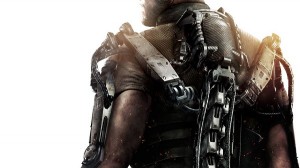 Il semblerait que
Sledgehammer
n'ai pas voulu brider expérience des anciens fans de la franchise, désirant joueur sans ses petits bijoux technologiques que sont les exosquelettes, et sans toutes les nouveautés apportées au gameplay par la même occasion. Le studio annonce donc qu'en mode multijoueurs, des serveurs spécifiques seront disponibles, avec comme particularité l'absence d'exosquelette.
Nous comprenons que certains joueurs voudront peut-être revenir à un style plus traditionnel, donc il y aura un serveur prévu où vous pourrez jouer en Team Deathmatch, Domination, Capture de drapeau et autres sans les capacités de l'Exo.
Le studio semble avoir pensé à tout pour combler les joueurs non ? Une bonne initiative en tout cas qui ravira les habitués de la licence sans aucun doute. Rappelons que le titre est attendu pour le
4 Novembre sur Xbox 360, One, Playstation 3 et 4 et PC. 
Au vu de ses sois disant 3 ans de développement, ce dernier opus est sans grand suspens bien meilleur que l'ancien Ghost (qui est très décevant), du moins, c'est ce qu'ont laissé présager les différentes vidéos de gameplay, et la conférence dédiée à ce
Call of Duty Advanced Warfare
lors de la Gamescom.