Borderlands The Pre-Sequel: Des armes a gogo
Borderlands The Pre-Sequel est notre jeu du jour, disponible à 18.85€

[sws_button class= » » size= »sws_btn_medium » align= »sws_btn_align_center » href= »https://www.goclecd.fr/acheter-borderlands-the-pre-sequel-cle-cd-comparateur-prix/ » target= »_blank » label= »Voir les prix » template= »sws_btn_mint » textcolor= » » bgcolor= » » bgcolorhover= » » glow= »sws_btn_glow_blue »] [/sws_button]
2K Games et Gearbox Software nous propose encore du nouveau sur  Borderlands The Pre-Sequel. Une nouvelle vidéo vient d'être ajoutée sur leur chaîne YouTube et nous propose de découvrir des informations supplémentaires sur les armes, leur designs etc..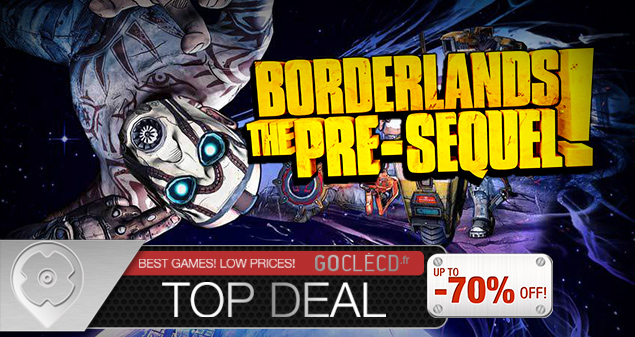 Les développeurs font également la part belle sur les différentes classes de personnages et les meilleurs armes disponibles, comme les lasers qui seront disponibles dans Borderlands The Pre-Sequel.
Nous avons également appris que chaque arme sera personnalisable et pourra accueillir des capacités supplémentaires.