Bonus de pré-commande de Sudden Strike 4 – Tous les détails sont ici !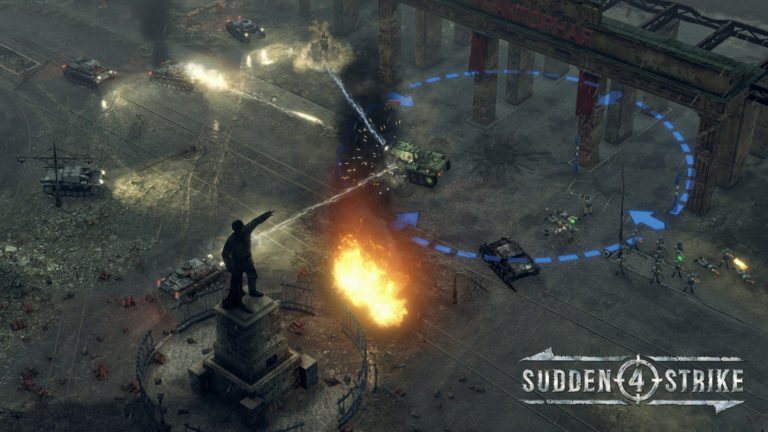 Avec une sortie officielle fixée au 11 août 2017 sur PC via Steam, vous avez encore du temps pour obtenir les incroyables bonus de pré-commande de Sudden Strike 4.
---
---
Voici ce que vous obtiendrez en pré-commandant Sudden Strike 4, outre le jeu de base :
Bonus de pré-commande de Sudden Strike 4 :
La carte d'embuscade exclusive de la Battaille pour Kursk.
Bande son de Sudden Strike 4.
Livret d'illustration numérique de Sudden Strike 4 (incluant l'œuvre de Simon Robert connu pour son travail sur la série TV Game of Thrones).
Trilogie Sudden Strike – Versions Steam de Sudden Strike, Sudden Strike 2, et Sudden Strike 3 ! Avec également Sudden Strike Gold, Sudden Strike 2 Gold, Sudden Strike 3 Arms for Victory et The Last Stand + éditeurs de carte, tous les packs de carte disponibles, et les extensions !
Sudden Strike 4 est un jeu de stratégie qui se passe sur les champs de bataille de la Seconde Guerre Mondiale. Il comprend trois « vastes campagnes » où vous commanderez soit les Alliés, les Soviétiques, ou les troupes allemandes. Vous aurez aussi le contrôle de plus de 100 différentes unités. Vous pourrez également choisir un des neuf commandants, donnant au jeu des approches différentes du combat. Le jeu a récemment terminé son Test Bêta. L'accès avait aussi été donné à ceux qui avaient pré-commandé le jeu.