Bonus de Pré-commande de Dark Souls 3: Voici ce que vous obtiendrez si vous pré-commandez maintenant.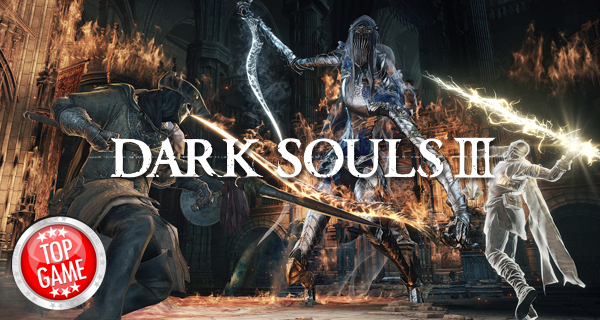 Bandai Namco confirme le Bonus de Pré-commande de Dark Souls 3:
L'un des jeux de rôle les plus attendus de 2016, Dark Souls 3, est à environ un mois de son lancement officiel. L'attente peut être longue, mais vous avez maintenant la possibilité de pré-commander le jeu sur toutes ses plateformes (PC via Steam, PlayStation 4 et Xbox One). Bandai Namco a fourni une liste des bonus dans un post du site officiel de Dark Souls 3.
PC
Pour tous les joueurs qui préfèrent jouer à Dark Souls 3 sur PC, pré-commander le jeu sur Steam vous donnera la bande son du jeu qui sera disponible à son lancement en avril. Vous pouvez aussi obtenir une remise sur Dark Souls 3 si vous possédez déjà Dark Souls et Dark Souls 2 et Dark Souls 2 Scholar of the First Sin.
PlayStation 4
Pour ceux d'entre vous qui préfèrent Dark Souls 3 sur PlayStation 4, pré-commander le jeu via le PlayStation Store vous donnera le même contenu que le bonus pour PC, (une copie numérique de la bande son de Dark Souls 3 qui sera aussi disponible lors de son lancement) plus un thème dynamique Fire Fades que vous pouvez avoir en pré-commandant le jeu (pour ceux résidant aux USA). Pour les clients européens, pré-commander l'édition deluxe du jeu vous donnera le thème dynamique en tant que bonus.
Xbox One
Le bonus de pré-commande pour Xbox One donnera aux joueurs le jeu original Dark Souls (édition numérique standard ou deluxe). On peut y jouer grâce à la fonction de rétrocompatibilité de la Xbox One. Le code pour Dark Souls vous sera envoyé sur pré-commande sous 7-10 jours par un message Xbox.
---
Alors qu'attendez vous? Pré-commander Dark Souls 3 dés maintenant! Trouvez le meilleur prix existant grâce à notre service de comparateur de prix!