Bloodlines 2: tout ce que vous devez savoir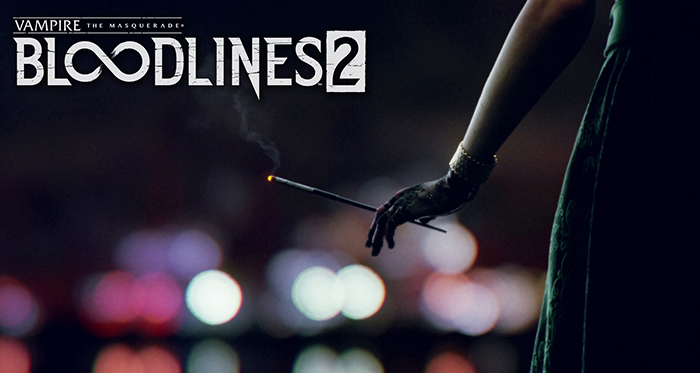 Vampire: The Masquerade — Bloodlines 2  – TOUT CE QUE VOUS DEVEZ SAVOIR SUR LA SUITE TANT ATTENDUE !
Vampire: The Masquerade – Bloodlines 2 est un RPG d'action développé par Hardsuit Labs et comme son nom l'indique, c'est la suite complète du Vampire original : The Masquerade – Bloodlines qui est sorti en 2004.
---
---
Vampire: The Masquerade – Bloodlines 2 est sorti environ 16 ans plus tard que son prédécesseur, il s'agit donc d'une amélioration significative par défaut. Ces améliorations sont des fonctionnalités conçues pour susciter un intérêt soutenu de la part des joueurs. Certaines de ces caractéristiques comprennent l'accouplement, un système de combat axé sur la mêlée, des alliances, la création de personnages et un scénario exaltant.
Dans le jeu, vous jouez le rôle d'un vampire qui a été entraîné dans un acte de terrorisme vampire. Cela signifie que vous avez été transformé en vampire par un vampire plus âgé et que vous avez maintenant la possibilité d'engendrer d'autres personnages et de les obliger à obéir à vos ordres. De plus, votre personnage sera un de ceux que vous aurez créés, dans la mesure où le jeu le permet.
Le système de combat centré sur la mêlée rend justice en rendant les combats très stylisés, visuellement attrayants et extrêmement satisfaisants. Une partie de cette satisfaction provient d'un système de combat technique qui crée un plafond de compétences élevé pour satisfaire les joueurs les plus exigeants. Plus vous jouez, plus vous serez capable d'exécuter des combos et des attaques spéciales. Ce système de combat axé sur l'attaque, la vitesse et la mêlée est certainement l'une des meilleures caractéristiques du jeu, et il sera une source de joie pour les amateurs d'action.
Le jeu se déroule dans une ville dirigée par des factions de vampires rivales. Chaque faction a des attributs qui lui sont propres, avec des avantages dont il faut tenir compte pour décider quelle faction rejoindre. Bien entendu, vous choisirez celles qui vous conviennent le mieux. Cependant, vous devez rester conscient du fait qu'une fois alliés, les ennemis de votre allié sont maintenant les vôtres. Cette fonction encourage le choix des joueurs, ce qui présente des avantages et des implications qui rendent le jeu très intéressant.
Dans tous les cas, toutes les caractéristiques mentionnées sont guidées par l'histoire captivante du jeu. L'histoire influence les alliés que vous choisissez, les personnages que vous engendrez et avec lesquels vous vous engagez dans le combat de mêlée. Le jeu est conçu pour que chaque décision ait un impact et soit souvent difficile à prendre. Les joueurs seront rapidement confrontés à un dilemme moral où la chose morale à faire n'est pas toujours la bonne chose à faire.
Le jeu est l'un des plus attendus au monde, et c'est exactement ce que vous obtenez lorsque vous combinez toutes ces caractéristiques intéressantes. La date de sortie officielle de Vampire: The Masquerade – Bloodlines 2 n'a pas encore été annoncée, mais il est prévu qu'il sorte avant la fin de l'année 2020 sur Xbox One, PlayStation 4 et PC.