Blizzcon 2016: Récuperer votre Ticket Virtuel dès MAINTENANT!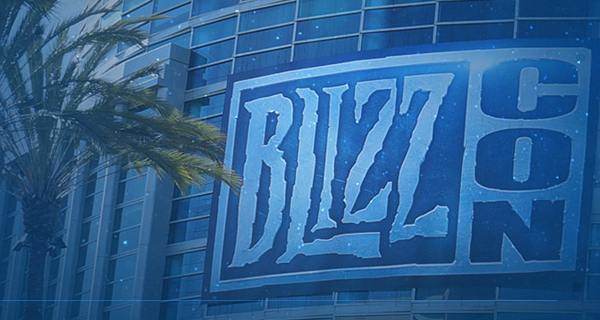 Vous pourrez expérimenter toute l'expérience de la Blizzcon 2016 tout en restant confortablement chez vous!
L'événement Blizzcon 2016 de Blizzard est pret pour son déroulement le 4 et le 5 Novembre au centre « Anaheim Convention Center » en Californie. Et si vous voulez voir toute l'action mais que vous ne pouvez vous déplacer jusqu'à l'événement, Blizzard vous propose le Ticket Virtuel! Il est maintenant disponible pour $39.99/29.99€.
Le Ticket Virtuel joue le rôle d'un pass en ligne et mobile pour l'événement. « Le Ticket virtuel vous donne accès a deux chaines HD de streaming qui couvriront les deux jours du show, et qui présentera tout les panneaux des développeurs du panneau principal et de la scène dédié aux panneaux, des entretiens exclusifs et complet, la cérémonie de clôture toujours épique, les concours de la communauté les vendredi après midi, et bien plus. Vous pourrez aussi revoir du contenu sur demande comme des rediffusions jusqu'à trois semaines après la diffusion original » d'après Blizzard.
---
Récupérer le Loot additionnel BlizzCon 2016!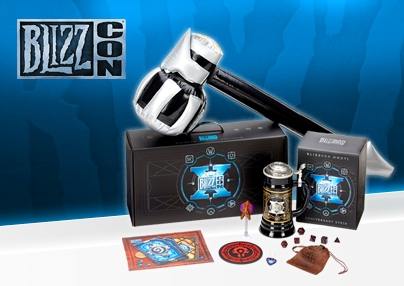 En achetant le Ticket Virtuel Ticket lets you unlock cool Blizzard stuff! This includes in-game goodies for Blizzard games like World of Warcraft, Overwatch, Diablo 3, Hearthstone, StarCraft 2, and Heroes of the Storm.
Vous avez aussi la possibilité d'obtenir le Goody Bad de cette année dans une boite. Ce sac de loot contient un assortiment d'objets de collection en commémoration de l'événement. Les objets de collections comprennent une tasse édition limité pour célébrer le dixième anniversaire cette année, en plus de tout les objets réels provenant d'autres jeux Blizzard.
Le sac de Goodies est maintenant disponible dans le magasin Blizzard pour $35.00 (plus coût envoi, tax, et autres coûts).
Plus d'information sur le Ticket Virtuel Blizzcon 2016 peut être trouvé ICI.