Bioshock The Collection exigences système pour PC en détails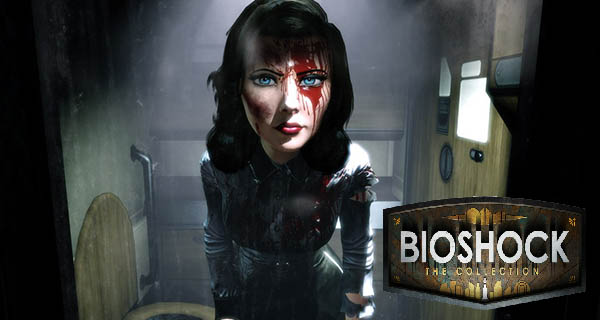 Bioshock The Collection exigences système pour PC
2K Games a fourni des informations sur les exigences système requises par votre PC pour pouvoir jouer à Bioshock The Collection. Nous avons fait plus bas la liste du minimum ainsi que des caractéristiques recommandées.
Bioshock The Collection contient Bioshock, Bioshock 2, et Bioshock Infinite, dans leurs versions remastérisées. Si vous avez précédemment acheté les jeux individuellement sur Steam, vous serez automatiquement actualisés en versions remastérisées.
Pour ceux ayant acheté leurs exemplaires de Bioshock 2 chez Games for Windows Live, il est encore plus simple de mettre à niveau. Vous avez juste à entrer votre clé Games for Windows Live dans Steam pour obtenir le jeu mis à jour dans votre bibliothèque.
Si vous vous demandez ce qui arrivera aux versions d'origine du jeu, elles resteront en fait dans votre bibliothèque.
---
Bioshock The Collection: Ensemble des exigences système
Minimum
– OS : Windows 7 Service Pack 1 64 bit. Mise à jour pour Windows 7 SP1 et Windows Server 2008 R2 SP1 – Processor : Intel E6750 Core 2 Duo 2.66 GHz / AMD Athlon X2 2.7 GHZ – Mémoire : 4 Go – Disque dur : BioShock 25 Go; BioShock 2 25 Go; BioShock Infinite 20 Go; total pour les trois jeux 70 Go – Carte vidéo : Compatible DirectX11, AMD Radeon HD 7770 / nVidia GeForce GTX 560 – Carte son : Compatible DirectX Sound Device – Autres exigences : DirectX et Microsoft Visual C++ 2010 & 2012 Redistributable Package.
Recommandée
– OS : Windows 7 Service Pack 1 64 bit. Mise à jour pour Windows 7 SP1 et Windows Server 2008 R2 SP1 – Processor : 3 GHz Quad-Core – Mémoire : 8 Go – Disque dur : BioShock 25 Go; BioShock 2 25 Go; BioShock Infinite 30 Go; Total pour les trois jeux 80 Go – Carte vidéo : 2 Go ATI Radeon HD 7970, 2Go NVIDIA GeForce GTX 770 ou mieux – Carte son : Compatible DirectX Sound Device
---