Bilan de Civilization 6 : Les critiques applaudissement unanimement le jeu !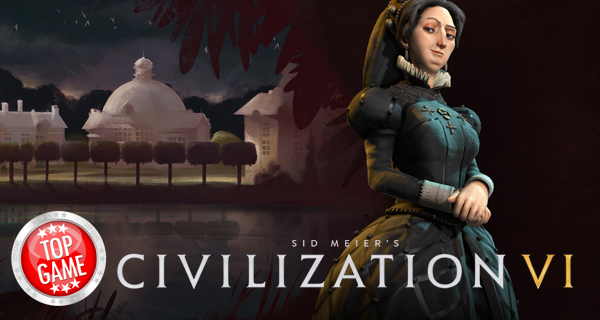 Les critiques ont parlé ! Les avis sur Civilization 6 montrent que ce sera encore un jeu plébiscité par la critique dans la série des Civilization de Sid Meier.
Les critiques ne disent que des bonnes choses au sujet de Civilization 6. Selon Telegraph.co.uk, Civilization 6 paraît étonnamment intuitif pour un jeu si profond et complexe. Le site dit aussi qu'il reste « amusant, passionnant et imprévisible après quarante, soixante, ou cent heures de jeu« . Cela montre bien à quel point il peut vraiment vous divertir, et même tester vos stratégies, pendant des heures. Quant au site web The Sixth Axis, les changements apportés au gameplay du jeu apportent de nouveaux défis qui valent largement le temps consacré à les relever. PC Game dit que le jeu est « le plus dynamique, le plus palpitant, le plus gratifiant, le plus exigeant de tous les jeux 4X existants.« 
Il y a bien sûr des points sur lesquels le jeu peut s'améliorer. Jusqu'ici la seule chose mentionnée dans les critiques est l'IA du jeu.
Vous pouvez trouver plus de détails sur les critiques de Civilization 6 ci-dessous. Toutes les informations de cet article proviennent des revues issues de Metacritic au 21 octobre 2016.
---
Bilan de Civilization 6 : 94 Metascore
Louanges unanimes basés sur 6 critiques au 21 octobre 2016.
100 Telegraph.co.uk Pour un jeu aussi complexe et profond, le fait qu'il soit si intuitif est impressionnant, mais qu'un tel jeu reste amusant, passionnant et imprévisible après quarante, soixante ou cent heures de jeu, c'est un bonheur.
100 The Sixth Axis + De nouveaux mécanismes qui ont du sens et qui sont bien abordés par les tutoriels. + Les districts apportent un changement au jeu dans le bon sens. + Gameplay toujours aussi addictif. + Graphismes soignés et attirants accompagnés par une bonne musique. + Grand choix de civilisations à jouer. – En quelques occasions l'IA est stupide.
93 PC Gamer Le visuel, le son et les mécanismes sont en harmonie pour faire de Civilization 6 le plus dynamique, le plus palpitant, le plus gratifiant, et le plus exigeant de tous les jeux 4X existants.
90 PCGamesN Il ne faudra que quelques correctifs d'ajustement et extensions pour qu'il atteigne la perfection absolue, mais la liste de tous les changements que Civ VI apporte à la formule de base en fait instantanément un somptueux plaisir de stratégie.
90 GameCrate Gameplay 8/10 – Les nouveaux éléments sont faciles à appréhender et fonctionnent bien avec la formule classique de la franchise en donnant une fois de plus une expérience fortement addictive. La religion est l'une des parties du jeu qui ne semble pas très au point. Présentation 9/10 – Le jeu a l'air excellent, avec un effet de brouillard sur la carte de guerre dessiné à la main remarquable. Aucune des chansons du jeu n'est susceptible de remplacer Baba Yetu dans le cœur des fans mais elles sont malgré tout très bonnes. Profondeur 10/10 – De multiples conditions de succès et de façons de jouer pour poursuivre chaque condition combinées avec une énorme liste de types de cartes, de leaders et de civilisations qui sont parmi les plus innovantes repoussent plus que jamais les frontières de la franchise. C'est un jeu que les fans de Civ découvriront pour des années à venir. Innovation 9/10 – Le système de district est un succès, les nouvelles civilisations sont toutes excellentes et les arborescences séparées Tech et Civics paraissent tout d'abord bizarres mais permettent des déblocages plus fréquents et plus de flexibilité de recherche.