La Bêta Ouverte de Destiny 2 pour console débute le 21 juillet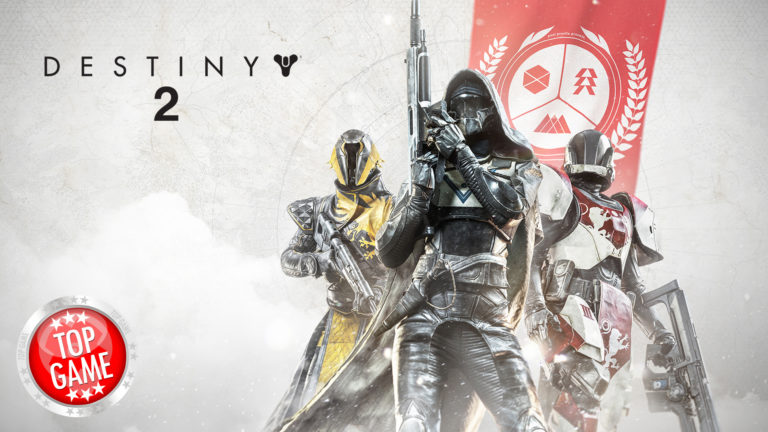 La Bêta Ouverte de Destiny 2 pour console arrive, et nous avons obtenu tous les renseignements dont vous aurez besoin pour être prêts à votre tour ! À ce propos, si vous avez pré-commandé le jeu, vous aurez droit à l'accès anticipé à la bêta et pourrez jouer dès le 18 juillet !
---
---
Voici quand la bêta ouverte pour console de Destiny 2 sera en ligne et prendra fin :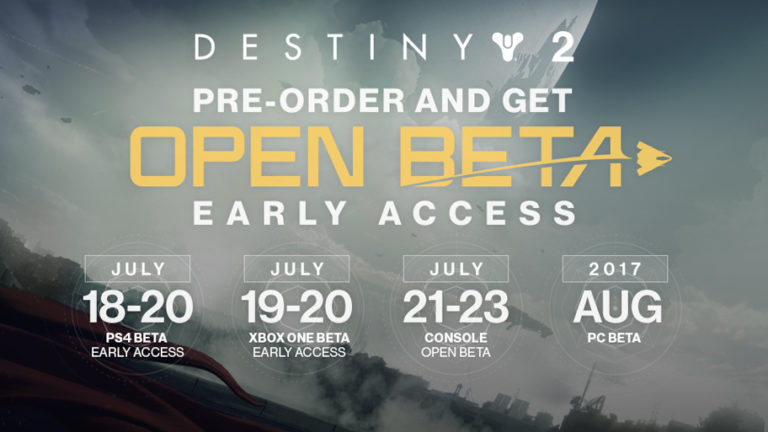 Accès Anticipé pour PlayStation 4 – 18 juillet, 19h
Accès Anticipé pour Xbox One – 19 juillet, 19h
Bêta Ouverte pour Console (PS4 et Xbox One) – 21 juillet, 19h
La Bêta se termine – 24 juillet, 6h
La bêta pour PC suivra en août.
Au cas où vous vous demanderiez ce qui est inclut dans la bêta, voici pour vous une liste sommaire :
« Homecoming » – Mission d'ouverture
Modes Two Crucible – Compte à rebours et Contrôle
« The Inverted Spire » – Attaque Coopérative
Nouvelles Sous-Classes – Warlock (Dawnblade), Hunter (Arcstrider), et Titan (Sentinel)
« The Farm » – Espace social accessible uniquement pendant 1h le 23 juillet à 19h
Nouvel emblème que vous pouvez débloquer dans le jeu complet une fois que vous avez complété la bêta
Par ailleurs, la bêta n'inclut pas de support de clan, de progression du personnage à l'intérieur de la bêta en elle-même, et tous les progrès réalisés dans celle-ci ne seront pas reportés dans le jeu complet lors de sa sortie.
Alors faites une croix sur vos agendas et préparez vos consoles !