Battlefield 5 War in the Pacific arrive à la fin du mois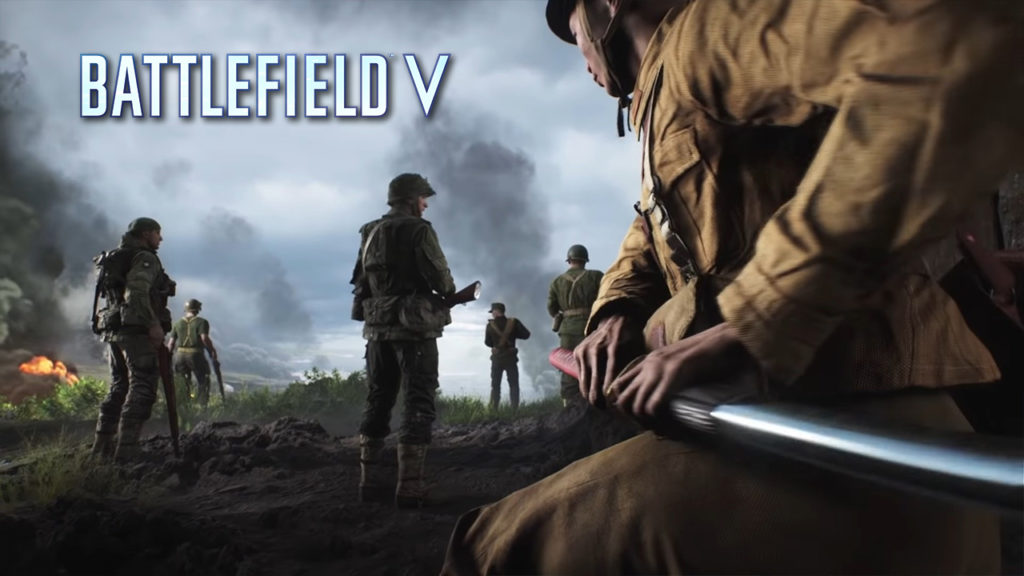 Après avoir teasé l'arrivée de Battlefield 5 Chapitre 5 War in the Pacific, DICE vient de le dévoiler le moment même de sa sortie dans une toute nouvelle bande annonce. La bande-annonce montre une bataille intense entre les forces américaines et japonaises avec l'une des nouvelles cartes fournies avec le DLC.
---
---
La guerre dans le Pacifique sera accompagnée de deux nouvelles cartes, dont une autre en décembre. Deux nouvelles factions s'y ajoutent, ainsi qu'un assortiment d'armes, de véhicules et de gadgets. Voici un resumé de ce à quoi s'attendre :
Nouvelles cartes :
Iwo Jima
Pacific Storm
Wake Island (à venir en décembre)
Nouvelles factions :
Nouvelles armes :
Type 99 Arisaka
Type 100 (SMG)
M1919A6
M3 Grease Gun
Nambu Type 2A
Type 97 LMG
M1918 A2
Jungle Carbine
Type 94 (Sidearm)
Model 27 (Sidearm)
Nouveau gadget :
Nouveaux pickups de combat :
Nouveaux véhicules :
M4 Sherman Medium Tank
Type 97 Medium Tank
LVT Amphibious Tank
Ka-Mi Amphibious Tank
F4U Corsair (variantes Bomber et Fighter)
Zero Fighter (variantes Bomber et Fighter)
Nouveaux skins Elite :
Jack Culver
Keisuke Nakamura
La guerre dans le Pacifique s'accompagne également de nouveaux renforts, ainsi que de nouvelles récompenses de chapitre et de défis hebdomadaires.
Vous pouvez jeter un coup d'oeil aux nouveautés dans la bande-annonce officielle ci-dessous :
Au cas où vous ne le sauriez pas, EA laisse les gens essayer le jeu pendant quatre week-ends. Aujourd'hui marque le début de la troisième étape. Tous les progrès que vous ferez pendant la période d'essai gratuit seront répercutés sur l'ensemble du jeu si vous décidez d'acheter le jeu. DICE met également en place différents défis communautaires chaque semaine qui récompensent les joueurs avec des objets en jeu.
Battlefield 5 War in the Pacific arrive le 31 octobre 2019. Battlefield 5 est disponible sur PC, Xbox One et PlayStation 4.