Battlefield 1 est le jeu le plus vendu d'octobre 2016 !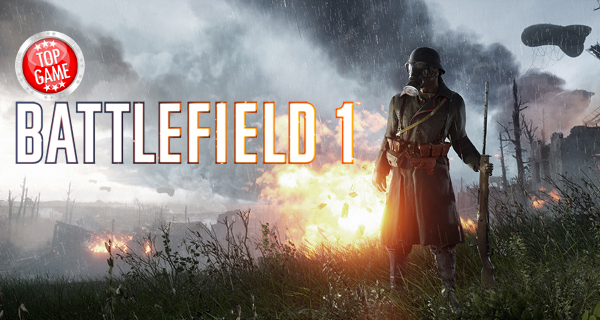 Battlefield 1 pulvérise les records de ventes ! Le jeu est devenu la meilleure vente d'octobre 2016 selon les données fournies par les analystes de l'industrie du jeu du NPD Group. Les chiffres proviennent des ventes US des jeux sur supports physiques et numériques pour toutes les plateformes, y compris PC.
Battlefield 1 est suivi par un autre jeu de tir, Mafia 3. L'exclusivité pour Xbox One, Gears of war 4, se place en troisième position. Les jeux de sports FIFA 17 et NBA 2K17 se classent respectivement quatrième et cinquième. La version remastérisée de The Elder Scrolls Skyrim arrive sixième, tandis que WWE 2K17 est septième. Le jeu de stratégie basé par tours Civilization 6 est à la huitième place. Titanfall 2 et Madden NFL 17 complètent la liste respectivement comme numéros neuf et dix.
Battlefield 1 est le jeu le plus vendu d'octobre 2016
Ce n'est pas la première fois que Battlefield 1 est en tête des ventes. Juste pendant sa première semaine en octobre dernier, le jeu s'est aussi classé premier des ventes au Royaume-Uni. EA a aussi diffusé des chiffres spectaculaires pour les statistiques du jeu durant sa semaine de lancement. Il a également reçu des avis Généralement Favorables de la part des critiques de jeux. Et avec tous ces rapports publiés, nous sommes assurément certains que Battlefield 1 est ici pour un très long moment.