Les meilleures bandes-annonces et révélations des Game Awards 2017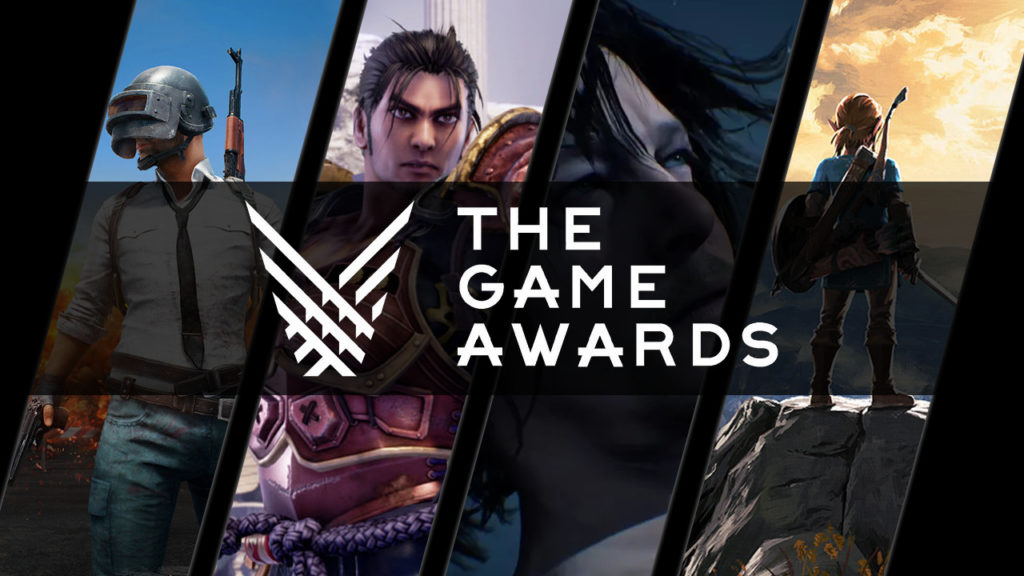 Bien que les Game Awards existent pour reconnaître le meilleur de ce que l'industrie a à offrir chaque année, ils sont aussi très attendus pour les annonces importantes et les nouveaux trailers souvent montrés durant l'évènement. Cette année n'était pas différente car le public a bénéficié d'une panoplie de divers teasers et révélations, que pour la plupart nous voyons pour la première fois.
Voici un aperçu des meilleurs trailers et annonces de l'évènement Game Awards 2017 :
---
PlayerUnknown's Battlegrounds
---
PUBG a présenté la très attendue carte désert appelée Miramar qui sort avec la version 1.0 du jeu de tir compétitif. La nouvelle carte comprend d'hostiles déserts secs entourant quelques autres cartes. En parlant du lancement de la 1.0, nous avons maintenant une date concrète à marquer sur nos calendriers pour le grand jour – le 20 décembre. La Preview Xbox One de Playerunknown's Battlegrounds est sortie comme prévue le 12 décembre. Regardez la bande-annonce pour avoir un aperçu de ce qui va arriver.
---
A Way Out
---
EA a sans doute été dernièrement la cible de nombreuses critiques, mais il y a eu au moins une personne qui (en quelque sorte) a eu des mots gentils pour l'éditeur pendant cette année des Game Awards. C'est le type derrière A Way Out, une aventure en coopératif basée sur une histoire, faite pour être jouée avec un ami. Il est présent dans le trailer au-dessus. Avoir quelqu'un pour jouer avec est tellement indispensable à l'aventure que les développeurs ont choisi de vous laisser jouer avec un ami même s'il n'en possède pas un exemplaire. Le jeu sortira le 23 mars sur PC, Xbox One et PS4.
---
FromSoftware's New Project
---
C'était court et complétement inattendu, mais ça a sans doute été les secondes les plus excitantes du show. C'est sûr, il est difficile de trouver du sens au titre présenté, mais le simple fait de savoir que quelque chose mijote dans la cuisine de FromSoftware est assez pour alimenter la frénésie.
---
In the Valley of the Gods
---
Campo Santo, le studio à l'origine de Firewatch, va sortir une autre aventure à la première personne basée sur un récit pour la seconde fois. In the Valley of the Gods enverra les joueurs « explorer une ancienne et lointaine vallée dans le désert égyptien, en découvrant trésor et trahison à la poursuite d'une découverte qui pourrait vous apporter célébrité et fortune – ou vous laisser pour mort, enseveli sous les sables. » Le jeu arrivera sur Steam mais aucune date officielle de sortie n'a encore été donnée.
---
The Legend of Zelda: Breath of the Wild – The Champion's Ballad
---
Link devra enfiler sa meilleure veste en cuir car la dernière extension pour Breath of the Wild lui fera conduire sa propre moto. Bien que le choix d'ajouter une monture motorisée dans le décor utopique du jeu soit très discutable, si vous êtes néanmoins emballés de voir le Motard Link en action, vous pouvez vous procurer The Champion's Ballad dès maintenant.
---
Soul Calibur 6
Namco Bandai a présenté la retour d'une autre franchise populaire, le jeu de combat en 3D basé sur des armes Soul Calibur. La bande-annonce n'a pas donné beaucoup de détails, juste que les très jeunes Mitsurugi et Sophitia, absents dans le dernier jeu, rejoignent la liste. Un nouveau personnage a aussi été présenté à la fin, maniant une sorte d'arme à deux lames. Soul Calibur 6 sortira sur PC, Xbox One et PS4 en 2018.
---
Death Stranding
---
Une troisième bande-annonce a été montrée pour Death Stranding de Hideo Kojima durant la nuit des Awards. Malheureusement, même si elle était assez longue, nous ne pouvons pas encore lui trouver beaucoup de sens, juste comme les précédents trailers. Toutefois, avec des noms tels que Norman Reedus, Mads Mikkelsen et Guillermo del Toro soutenant le dernier projet de Kojima, c'est un jeu qui est voué à devenir un titre culte dès le départ.