La bande-annonce officielle de Call Of Duty WWII peut maintenant être vue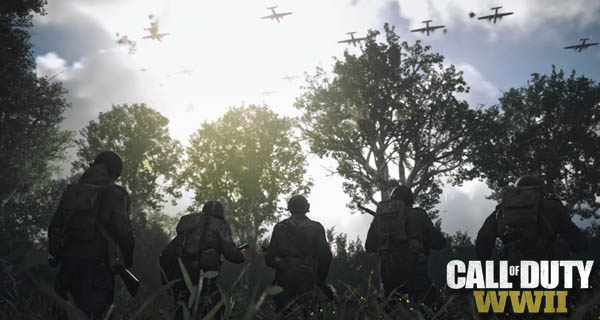 Regardez la bande-annonce de Call Of Duty WWII et vivez l'action !
Activision et Sledgehammer Games ont publié la bande-annonce officielle de Call Of Duty WWII qui présente leur prochain jeu. Elle a été dévoilée lors de la première présentation mondiale à Londres organisée par Glen Schofield et Michael Condrey.
---
---
Le jeu se déroule en 1944 et 1945 pendant l'invasion des Alliés en Europe. L'histoire tourne autour d'un soldat novice de l'armée américaine nommé Ronald « Red » Daniels appartenant à la 1ère Division d'Infanterie appelée la « Fighting First« .
« Call of Duty WW2 procure de l'action au rythme rapide dans de grands combats parmi des lieux emblématiques du théâtre européen.« 
Le mode multijoueur inclura des compétitions en équipe avec des objectifs. En outre, un nouvel espace social où vous et les autres peuvent interagir sera disponible sous le nom de Headquarters.
Vous pouvez visionner cette passionnante vidéo ci-dessous :
Call of Duty World War II sera lancé le 3 novembre 2017 pour PC, PlayStation 4 et Xbox One.